I found this rock in my backyard tonight. Not sure if it is Jasper or Agate. Anyone know? It weighs almost 4 lbs and is bigger than the palm of my hand. If it is agate or jasper is it worth anything and is it worth having it cut somewhere? Thanks for your help!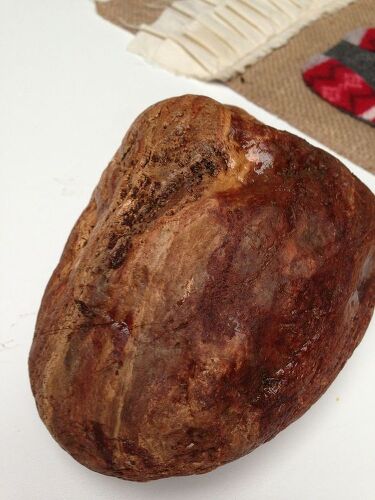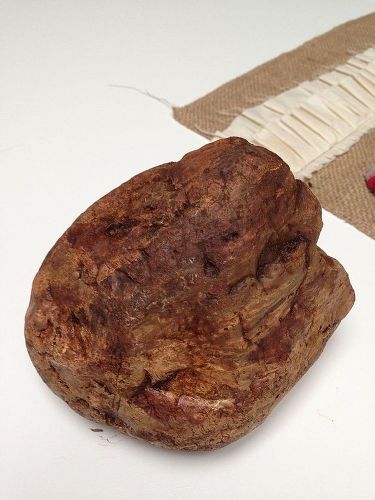 I would take it to a local rock shop - they should be able to tell you. Neat rock - what ever it is!!

We have a great local rock shop here in my town. http://www.naturesown.com/nederland.htm For years and years they have provided the awards for our local fall 5 and 10K foot race. These awards are slices of agate, that have a small metal name plate attached Agate is a translucent to semitransparent chalcedony, Jasper is the opaque version.

Looks like Agate to me. get someone with a large tile saw to cut it in half that ia how I find out. if looks good than cut into cabs for jewelry .

I would guess that where you live it is an Lake Superior agate, I would most definitely have it looked at and if it is, yes it could be worth money. Most agates from that region are red... but can be a rainbow of colors... look for more where you found that one, they range from the size of a grain of sand to much larger then yours. Hope this helps

Definitely take it to a rock shop. If it is indeed an agate, that baby is worth BIG BUCKS!!! Good luck. It is beautiful. PREV
NEXT