My garbage disposal needs to be replaced. I would appreciate any recommendations, tips or advice.
Personally, I like the Insinkerator 'Evolution' series disposals. They are a little pricey but do the job quieter, better, and have a better warranty than the lesser models. The price of these start @ $225 for the 'Compact' and go up from there. Good luck!

Thank you both! I really appreciate the help. I had no idea they were so pricey! The current leaking unit is an Insinkerator. I am thinking if I stick with this brand the installation will be easier or does that matter?

Really does not matter. Most brands use the same mount under the sink, and the wiring is pretty much the same as well. Only size of unit makes the difference in the install. Higher end units are bigger and tend to take up more room so adjustments to plumbing drain will be required. But not that difficult to do. If the unit you currently have still works with exception of leak, where is the leak coming from? Normally leaks on these units are the connection points which can be fixed fairly easily. I really never heard of the unit itself leaking.

Water flows out the bottom of the unit. It appears to have rusted out. At the suggestion of my daughter-in-law we sprayed it with Flex Seal, which I had never heard of. Seems to be a temporary fix. This morning we tried it and only one spot was leaking. We are going to try another coat and hope that this will work temporarily until we get a new one.

Do not waste your time. If water is going out of bottom, this means that water is flowing into the motor area that should not be getting wet. This risks a electrical hazard to you. Turn off the unit, and if you can unplug it for safety. Better safe then sorry.

There are a few rubbish removal systems in the market that you can choose from. However, always go for quality as opposed to prices. Some people settle for the least and simply get the cheapest one yet in the market. Nevertheless, cheap prices do not necessarily mean good quality. Hope you get to solve your disposal problem at the soonest.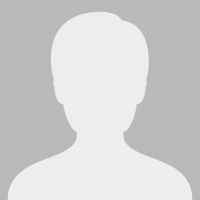 PREV
NEXT