Mixing vintage & mod to create a killer patio. http://eclecticallyvintage.com/2012/06/my-patio-reveal/
http://eclecticallyvintage.com/2012/06/my-patio-reveal/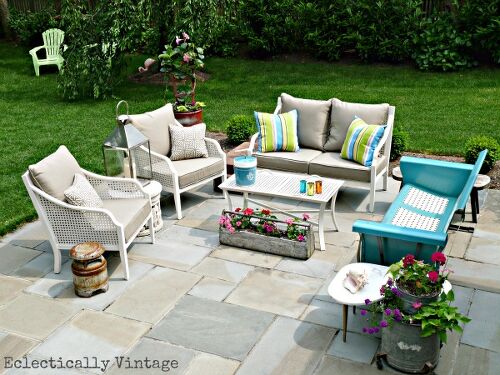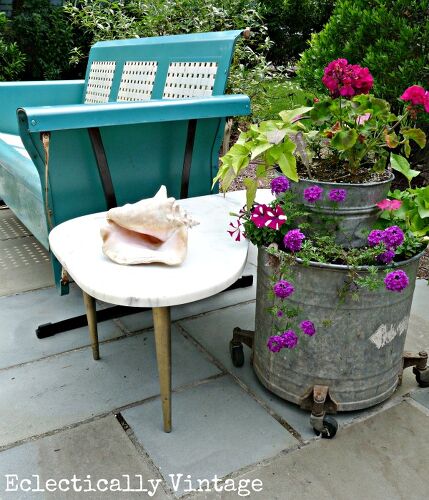 I love the Glider. We had one when I was growing up. My mother gave it away. I would love to find one now.

The <a href="http://www.SupremeCollisionNaples.com">auto body shop in Naples FL</a> could be able to help fix it.

Very good use of glider . Most of us have disposed it of .Even odd pieces of furniture can be bought to use, using a little creativity.You sure have shown how it can be done.

Stunning patio, inspired use of retro pieces that obviously mean something to you. Beautiful garden, thank you for sharing. PREV
NEXT