Rewiring a Vintage Floor Lamp
I bought this vintage floor lamp and I just adore the whole thing. I know I will need to rewire it. Do they have new light sockets with the pull chains to look old? I haven't tried to plug it in should I rewire anyway?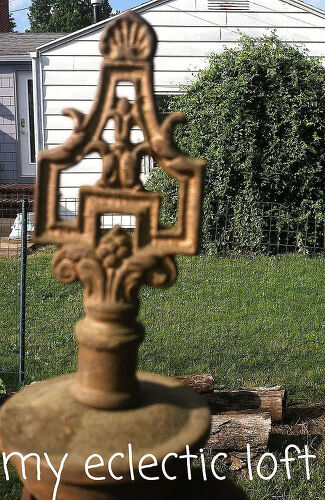 Hey neighbor... Yes you should rewire the light because I would assume your wire is frail and in rough shape not worth house fire... There is a lighting store in canton Ohio that catties

I just had to have it when I laid my eyes on it. Of course just like all the other junk (love) it called my name. lol

@Nancy Dean Davis As long as you replace the switch, socket(s) and wiring, you are completely safe in doing so. There are many videos out there that show step by step how to do this and I've done my share of them in my lifetime. If you don't feel confidant enough to trust your own work, have someone who does know a bit about it be with you as you do it. Or have someone double check it after you are done. Rewiring is soooo simple and easy that you'll feel silly for worrying once you do that first one! Believe me, been there - done that!

Rewiring a lamp is a great learning lesson! Not really difficult either. That one would be awesome to redo! But don't plug it in until it's been rewired!

What a great lamp! Please, take it to a professional who will rewire it and replace the sockets with new ones in an "antique brass/bronze" finish. The shop will be able to do the job properly...do not gamble! Most probably, the shop will have shades that fit the lamp. Had I seen this before you, it would be mine!!! PREV
NEXT