Anyone know what this flower is. I've been seeing it all over town in full bloom. The color is mainly purple and on tall straight stems.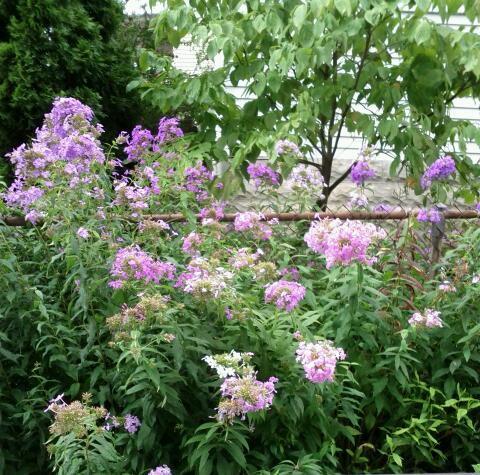 If you decide you like it and want to get some they are very easy to grow, spread nicely, and come in a variety of colours that are mauve or pink based. They also range in hue from pale shades to quite deep colours that really pop. Some of them also have a lovely scent that really comes out at night. They are a terrific flower for the perennial garden.

Phlox are very pretty - do yours attractive butterflies? We actually did a post on the 'Peppermint Twist' Phlox - has a pretty pink and white striped flower http://bit.ly/15J4xIp

Very pretty! Is it grown in the shade and does it multiply? I live in South Georgia, would love to plant some

I have a wrap around front porch and I would love to get some of these to go around it. I was hoping with them in bloom right now I could find some for sale but no luck yet.

Phlox are very hardy and can be grown in full sun to partial shade. The clumps get bigger every year and will likely need to be divided by the 4th yr. They also come in white which is a beautiful pop in the garden at this time of year.

Phlox Paniculata or garden phlox: https://www.jardins-sans-secret.com/detail/35... PREV
NEXT