SPRING IS HERE...IN FEBRUARY?
While I never object to having flowers blooming or smell a Hyacinth in my kitchen, I am amazed that everything is in bloom in February! Even my Azalea is blooming out!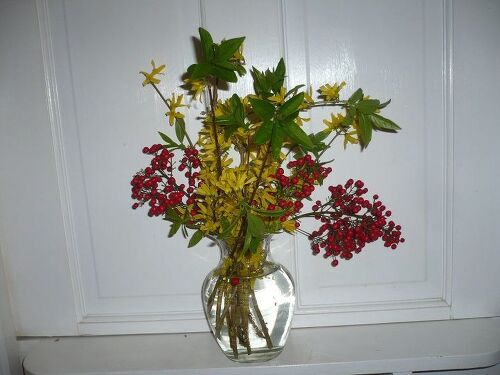 No matter what you stick in a vase, it is always pretty!
Crazy roller coaster weather ride here in Delaware, Jeanette! One day it's 70 degrees, the next day it is 40!

We have forsythia making an attempt to come alive here in NW Ohio. I'm worried for some of our bushes. Yesterday was in the upper teens and today is in the high 50's. It's been like this so much of the winter. PREV
NEXT