Any suggestions for shutter styles on my windows?
Whether or not I choose to do this at the moment I am curious what are your suggestions as to shutter types for these windows?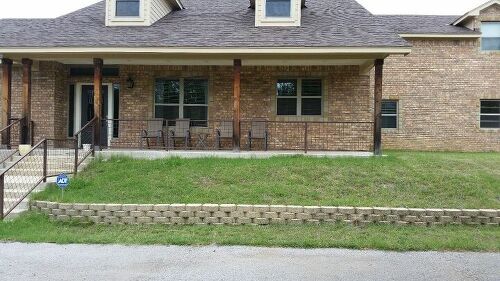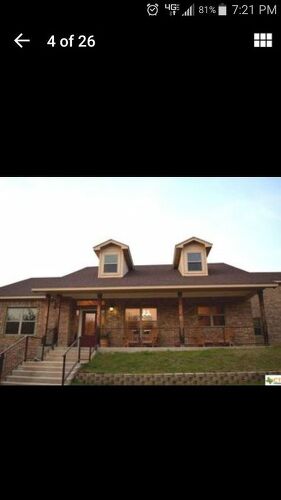 Its up to you and the look you are going for, below are a few examples. I personally love the more rustic look of the last picture with the window boxes under and what I plan to do on my house.

Wouldn't use any shutters. You have a porch with an overhang. It would be superfluous. I would paint the trim around the window white so that they stand out. Then maybe some white flower boxes. Good luck

I agree with Jacks Beta. Where you have stained timbers as porch posts, I feel it would be gorgeous to carry that same stained wood color into DIY shutters and window boxes. For a tutorial on DIY shutters, visit my projects in my profile. :)

I agree with Dina from NJ. I don't think shutters would improve the house. It looks good as it is. Most people don't use appropriately sized shutters and it ends up looking like bandaid strips next to the windows! I would paint the window frames cream (picking up the color from the dormers) and do something brighter with your front door. A few hanging flower baskets from the porch roof or boxes on the porch railings would also brighten things up. It is a nice looking house! Please post a finished view. :-)

There are many different size windows and I don't think you'll be able to make it look balanced. Try taking a picture of it and print on plain paper then cut pieces of colored paper to represent shutters and see what you think. Window boxes might be a better choice.

It's a pretty house but it looks like it's "missing something" that would really make it outstanding. Since the house has a kind of "blank" look, shutters the size of each of the windows will give the windows "importance" and help them stand out. Painted shutters in your color of choice would give your house what its missing. For example, shutters in dark brown, a rich dark burgundy, a pleasant green, or a medium gray blue. The wide space between the 2 small windows on the right side of the pic needs filling in with a large trellis. Plant either roses or holly with red berries, and train them to climb up the trellis high enough to give balance to those windows.

Forgot to mention this. Plant some pretty, low growing shrubs in front of your porch and also along the foundation on the right side of the pic across the house, under the windows. This will anchor the house. Right now, it has an unfinished look.

You have very clean, modern lines and details on your house (and different sized windows), so instead of shutters, I would add matching moulding to the tops of the windows, keeping the look clean and modern. Then paint the moulding a great color. PREV
NEXT