I forgot what this plant is but what to do with it?
It is so tall and heavy I had to stakes holding it up. I decided to cut it off today. Right or wrong?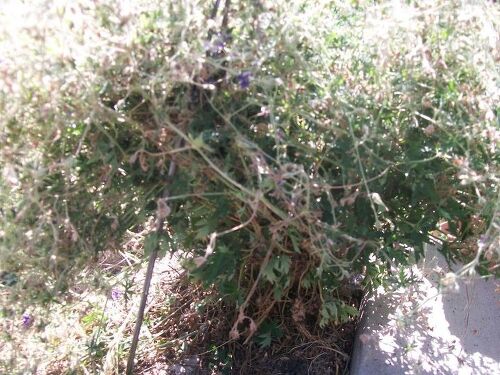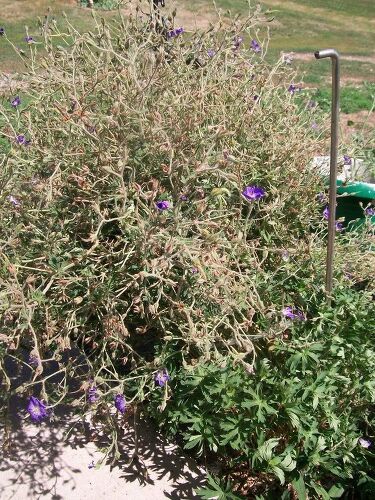 I can't tell what it is, but I would have at least cut it back too. See what happens now or wait for new growth come spring and maybe give it a trellis or arbor to cover.

Never hurts to give a plant a haircut. Don't cut so much that you send it into shock but you can probably cut off 20 inches without doing nay harm.

looks like tourenia (wish bone flower) here it is a annual.Location was not specified ,cut it back keep in the shade and let mother nature do its job

I was thinking it was a perennial geranium too, I live in Iowa. I have another one with the same leaf, I know that it is a geranium but it has not flowered and is suppose to be more of a ground cover. I may have to do a trellis next year. It will have to be moved for that. PREV
NEXT