Tip: How to turn magnetic chalk board into magnetic dry erase board.
This burning question had no good answer until I did this: primed the chalkboard with a latex primer/sealer for sheetrock & other porous materials, then used a second coat of primer for better coverage. I lwt that cure for 24 hours between coats, then followed the directions on thje Rustoleum dry erase paint. 3 days after that, I jad beautiful dry erase boards in my classroom!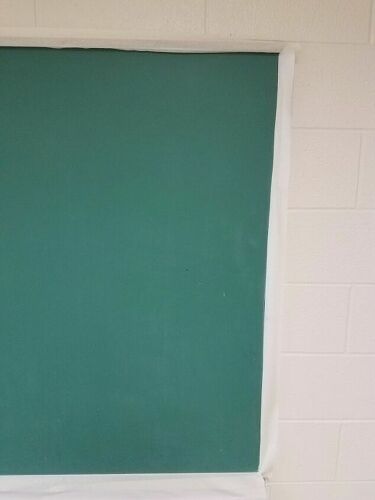 Before priming. Masked off carefully.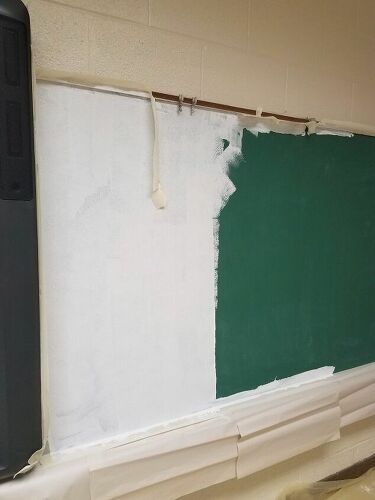 First coat of primer. It had cured after 48 hours, but was very streaky.
PREV
NEXT