I'd like to turn an odd shape storage space into a master bath. Ideas?
2 photos are attached. Some info:
the room is an empty storage space off a 2nd floor master bedroom.
there is no plumbing, not even nearby. I do have a basement, which might make plumbing access easier.
no windows, but it does have a skylight.
the room measures 17' X 8' and has a sloped ceiling
the slope is 5' at it's lowest point and 8' at it's highest.
I'd like to change the door into a barn door.
Any ideas?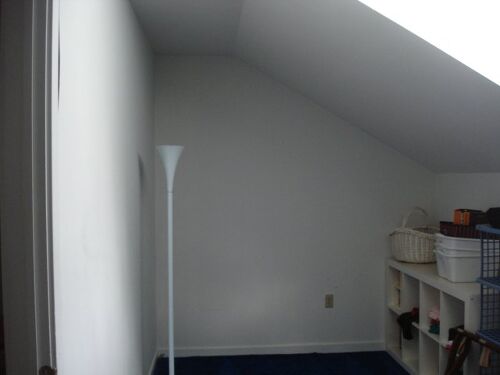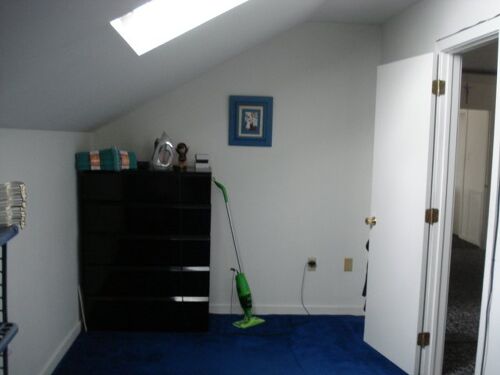 indont know about plumbing at all but a claw foot tub would be beau in there. A pedestal sink would save room too

I think you will need to at least consult with a designer and plumber to make sure you can bring your plumbing where you need it. From an aesthetic point of view, the tub will need to go where the ceiling is highest and probably the toilet too. The sink can go in the shorter wall. With 17' of length you will have plenty of room for creative storage.

I think you will need to add a shed dormer to the roof. If this is to be your master bath your need the head room for adults to stand and shower, stand at the basin and stand at the toilet. You could add a tub and tiled walls for a shower at one end and but I don't think you will be able to get a sink and toilet into a comfortable place. Perhaps you could use this as a closet and steal a bath space from the closet. You did say 2nd floor so running pipes could prove to be a task. Best case would be to add plumbing beside or above other plumbed areas of the house. PREV
NEXT