Found some really neat drawers that came out of dresser. Dresser is missing. Purchased 3 gorgeous drawers and need ideas
I found these beautiful drawers (no clean-up or touch up needed) perfect condition.
For some reason, I couldn't walk away. Just one of those pieces that screamed "take me home" So cheap I couldn't resist. The top two are the same but the bottom drawer is deeper. The photos show them stacked against my bedroom wall. These can be anything from storage to plant container. I really love the shabby chic and can see a plant in the top. Really....... need some ideas for support and decorating. Probably do second one full of magazines. Thanks for looking.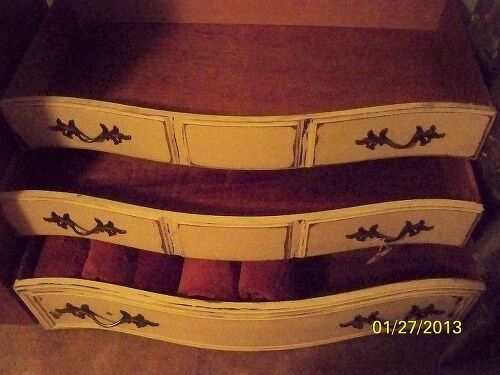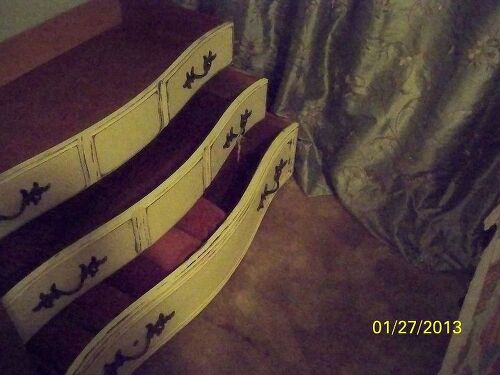 PREV
NEXT