Does anyone know what this is?
I found this in my yard this morning and I have no idea what it is. Does anyone know?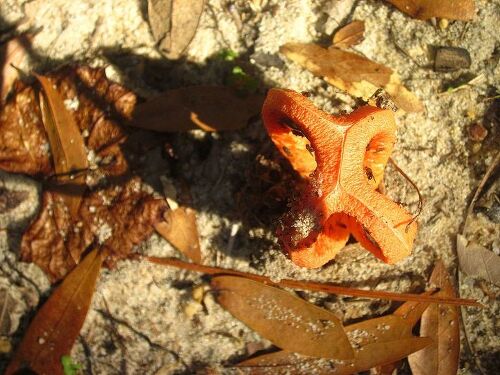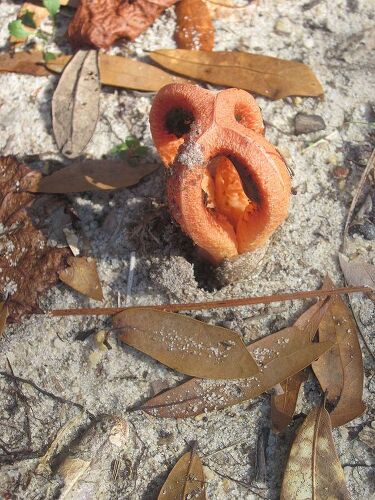 lol @Connie H , I have picture of the ahummm 'phallus' one I took here at the nursery, which I didn't smell! I stayed pretty far way from it because it was really really peculiar :)

Sorry but this looks like poop to me. It was the first thing I thought about but obviously artistic poop ;-)

i dont know the true name of it,,,but w call it the stink flower,,i get them every year and they are ugly and stinky,,,well if they didnt stink sometimes they can form into a nice weird shape that is atalk of the party lol...but whooosh they stink bad

I immediately thought it was something I would dry,and add some color to it and use as a substitute for a piece of coral in a "beachy" display ????????

It is called Clathrus columnatus see more info here http://www.mushroomexpert.com/clathrus_column... PREV
NEXT