I want to paint my guest bathroom black. Black and what? I'm thinking maybe a cream or white. Too boring?
you guys gave me some wonderful ideas and each and every suggestion is very much appreciated! now for a little more help please! i have decided to go with black on the bottom portion of the walls, cream chair rail and vanity with emerald green on the upper portion of the walls. my question is, should i go with light, medium or dark emerald and should i continue the green on the ceiling or go with the cream?

If you can load a photo that is as straight on as possible I'd be happy to do a mock up to help you chose Cheryl.

hi, there, becky! this may come as a shock to anyone out there in this day and age of tech savey people, but i am not one of them! i don't know how to upload pictures. as funny as it sounds, i'm surprised to have figured out how to do this chatting thing! now stop laughing! it is quite funny, though!

No laughing though I admit it did bring a smile to my face. If you know how to add the pictures to your computer you're halfway there. Just click on the blue "Add Photos or Videos" below where you type a message and soon you'll see another window pop up with all your files and folders from your computer. Find the photo you want to share, click on it and then chose the "open" button at the bottom right of that window. It will soon appear as a thumbnail (small photo) below the message box.

oh! i did it! you sure made it easy, becky! thanks, oh, great teacher! all of this bathroom is to be changed and we have alread started some of it. so pretty much it's a blank slate.

You're welcome Cheryl. This is not the best virtual, but hopefully it will give you a bit of an idea of your color choice. I'm way past my "gotta do housework" time so I'll have to come back to do more.

I wasn't sure of your flooring changes or vanity top so I just worked with what I could.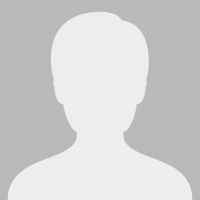 PREV
NEXT