Asked on Feb 19, 2013
Painting over a wallpaper border.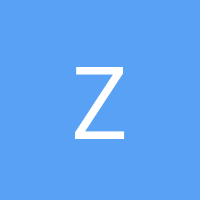 +9
Answered
I have a wallpaper border in a bedroom, and I've tried everything to get it off! My question is, can I paint over it? I've sanded the edges and the seams so far. It is a very flat paper with no raised design. Should I first seal it with an oil based primer? I'm afraid it will still show. Another idea I had was to put up a paintable border and paint the whole room the same colour, giving it a little architectural feel around the top of the room. What do you think? Thank you.