Related Discussions Annette
on Jul 21, 2021
I have a solid green vace . I need to create something epic . Its for a auction for a family who's house burnt down

Lou
on Oct 23, 2018
Would putting a candle in a glass jar on our cast iron stove be the same as having a candle on a warmer? I don't like burning candles cause sometimes I forget they'r... See more
Carolyn N-Paul Clark
on Mar 23, 2021
the oilcloth wire basket liners, do you poke holes for drainage?
Lucille Petts Meisenhelder
on Dec 18, 2017
Meg faichney
on Dec 18, 2015
Can anyone help me? I am hand making a fairy house cottage style with a chimney stack on the outside. What colours make the proper colour of stone work?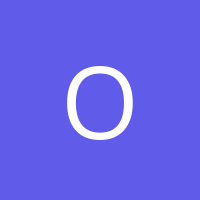 Osielsolange
on Mar 06, 2018
A good example would be those sold at Target or Walmart. No nails.

Bessie Benson
on Mar 02, 2018
I want to fill some old bean bag chairs purchased at a yard sale but I don't want to use the little white foam pieces. I would like to be able to use old clothes or ... See more