13 Things That Look Shockingly Better When You Add Legs
Furniture legs are the scrap wood treasure you didn't even know you should be hoarding!
By Hometalk Highlights
Turn a boring office file cabinet into a chic work desk, by throwing on some paint & legs!
Turn a plain ole crate into a functional storage ottoman by adding legs and a cover.
A bookcase is nice, but raise it up on Mid Modern style legs? Instant accent piece.
You need just a sliver of a knobby table leg for Frosty's iconic carrot nose.
Make different sized plant stands by adding loose legs to wide wood slices.
Boring Thrift Store Dressers
Many finds only turn out OK, even after a paint job or stain. But add legs & everything changes!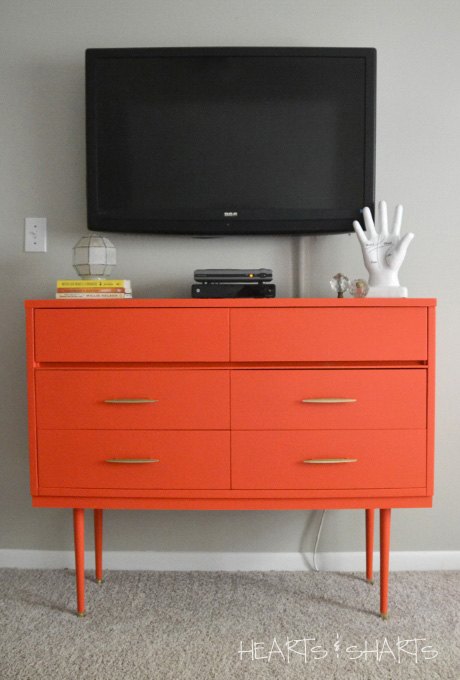 Make a cheap bookshelf look expensive, with some DIY custom legs in bright yellow!
Not only is a blocky island plain looking, it steals seating space. Legs are the solution!
Add a bit of height to an abandoned glass cabinet, to turn it into a useful display case.
Make a pretty and practical table from a free pallet and some chunky furniture legs.
Instead of using these to stow stuff away, show them off as super chic table space!
Add a breathtaking ornament to your garden by pairing table legs and an old ceiling fan.
So they're not furniture legs, but they do add a shock of style and delight - Happy holidays!