Related Discussions Michelle
on May 04, 2021
I have many quilts, some damaged but most in great shape. I would like to use/display them .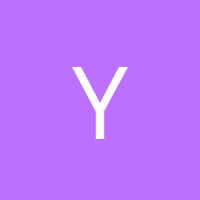 Yegana
on Jul 26, 2016
I have chandelier crystals shown below on picture. I got it from my friend. They were removed from chandelier and replaced by colored ones. Any ideas where can I use ... See more
Patricia Daigle
on Sep 16, 2020 Paula maxheim
on Jul 03, 2018
I am in a business where I have several rejectedCD"S and DVD"S and I know there must be a way to creatively repurpose.

Hillela G.
on Feb 06, 2017
I was gifted a year's worth of New Yorker magazines. They have some really fun graphics. There must be a fun project I can use them for but I'm drawing a blank...any ... See more

Cindy John
on Nov 08, 2017
Need ideas what to do with these cheese crates. Please.

Hillela G.
on Feb 10, 2017
I recently got a present in this beautiful bag, what project can I make with it?