13 Insanely Creative Things To Do With Last Year's Calendar
You're about to cross off those last few December days, but instead of tossing your calendar after the 31st, do this:
By Hometalk Highlights
Using clipboards, hang a few months on a blank wall for an eclectic pop of color.
Make your own gift bows for birthdays, Valentine's day, and those belated Christmas gifts.
Turn a canister into accessory storage & dress it up using a page or two from you calendar.
Cover the backs of some cheap glass plates and create a heartwarming gallery wall.
Cut those pretty pictures into small gift tags to accompany your presents this year.
Snip all of your pages into mini hexagons and add a quilt-like decoupage to a boring piece.
Turn strips of your calendar into leaves of a bright paper wreath that works for every season.
Use last year's calendar to give your notebooks and journals a pretty, personal touch.
Choose a small part of your piece, like a drawer or the legs, to cover with a fun paper highlight.
Fold your pages into origami critters for a sweet and colorful mobile great for kids & adults.
If there's a part of your calendar you want to save, cut it out and paste it to a canvas.
Cover Book Spines to Decorate a Shelf
Cover the spines of your books to create a fun graphic decoration for your bookcase.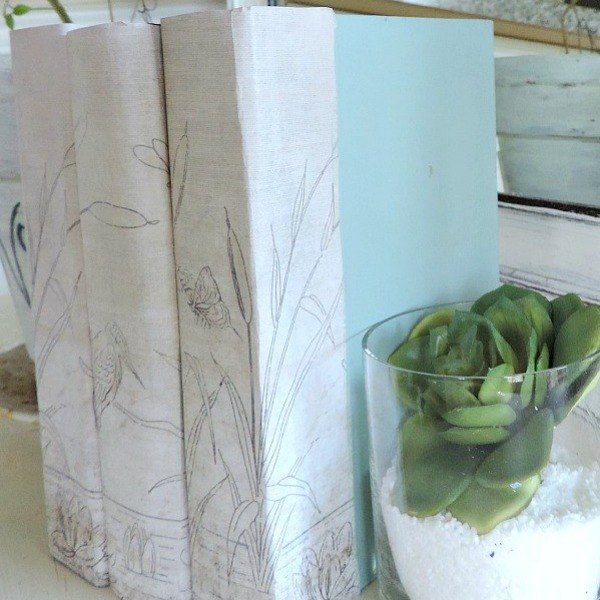 Turn your favorite page or two into elegant art, by putting it in a pretty frame and hanging it for all to see.