Related Discussions

Monica Graves Kelly Moore
6 days ago
What can i do with this porch? I want to take up the carpet Nivva
6 days ago
We put a new fence with lattice at the top. The lattice part is too see through. Ideally, I would like to use colored glass to plug up the small openings or a large p... See more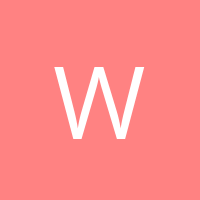 Wandabridges21
6 days ago
I have 3 Recliners 3 small glass top tables a corner curio cabinet and a corner TV stand in my living room . There is no other way to move anything around . What woul... See more

Trish Washington
2 days ago
Purchased this bed. Needing decor ideas and dresser color?
Cindy Foxall Thomas
5 days ago
We are moving the first week of November, live in zone 5 can i safely dig up my mums, aster, blackeyed susans, heuchera and more perennials(can't think of the names).... See more Debra
Yesterday
I have an older shower enclosure that lost its glaze, so the grime is inbedded. The stall still works great, but needs a good cleaning and or glazing? I have tried lo... See more

Linda Everett
Yesterday
I want to make a wreath to place on a hook at my son's grave what would best use. I live in Michigan so we get snow.