15 Insanely Smart Hanger Hacks You'll Wish You'd Seen Sooner
Did you have ANY IDEA you could do this with a hanger? Wowza!
By Hometalk Highlights
Wrap shower curtain rings and a plastic hanger in yarn, for an awesome organizer.
Pair a wire hanger with a glass insulator, for this chic and charming vase set up.
Using soda can tabs, stack up your hanging clothes and make tons more room in your closet.
Tie a few scarves along a single hanger to consolidate your accessories and make them look vintage.
Make a hanging magazine holder
Add an easy magazine holder wherever your home needs, by repurposing a wood hanger.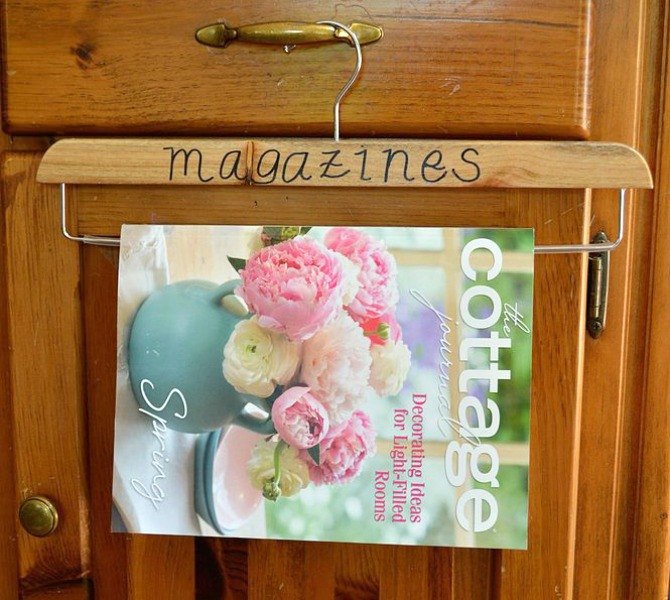 Add cabinet knobs to a wooden clothes hanger to make a super stylish jewelry holder.
Pair a carved up wooden hanger with an extra crate for this sweet caddy tote.
Use a hanger to add vintage charm to your gallery wall and showcase your favorite pictures.
Twist a wire hanger and ivy into a bright topiary, to add green before your garden wakes.
Make a pom pom Valentine's wreath
For a soft & romantic door greeting, use a wire wreath and yarn to create pom pom perfection.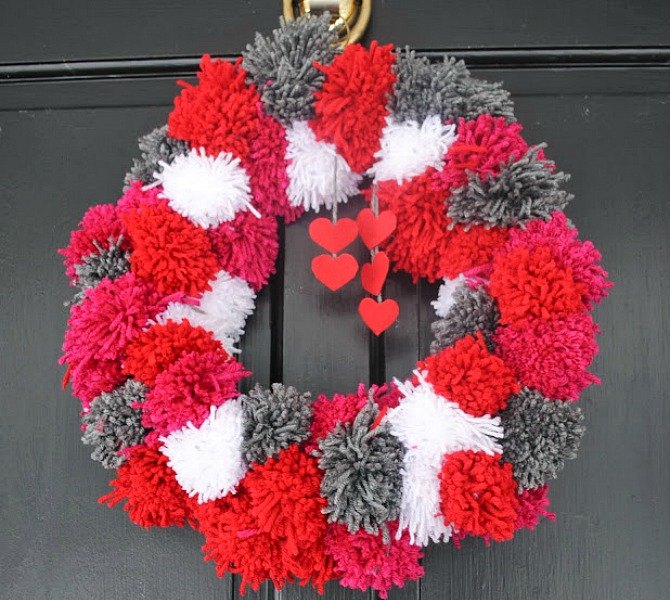 This totally recycled tin man is exactly what your spring garden needs - make sure to save it for later!
Cut hangers into pieces and cans into petals and leaves, for this high-end wall decoration.
Turn dried hydrangeas into a front door petal explosion, by wrapping it along a wire hanger.
Wrap a hanger in paper for this delicate paper decoration using cut up book pages.
Whether you're using it to hang clothes or something else, what's more extravagant than this!