13 Expensive Looking Outdoor Rug Ideas That Cost Less Than $20
When you're designing your outdoor areas this spring, keep these brilliant ideas in mind!
By Hometalk Highlights
Outline stripes facing different directions and fill them in with a mix of bright colors.
Give a small carpet cute seasonal details (no matter the season) with fun mix painted shapes.
Dress a cheap outdoor rug by marking areas with tape & covering it fully in spray paint.
Update last year's worn rug with a pattern
Turn an old fraying rug into a unique outdoor accent by adding colorful diamonds.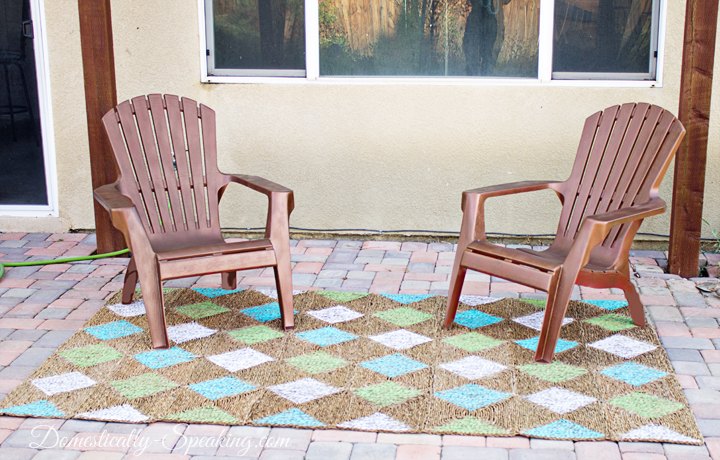 Personalize your doormat and let guests know they've arrived, with a painted monogram.
Use a pretty stencil and layer the design throughout your rug, to get that designer look.
Use a shimmery metallic hue to turn a cheap department store rug into a high-end accent.
Turn fake grass into a real show-stopper, by adding bold, painted stripes with a border.
Play with your brush to get a fun, one of a kind decoration to spruce up your rug.
Use an inexpensive drop cloth to add bright color to your outdoor space, with this easy rug.
Lay down chevron tape for a quick update
Try some specially shaped tape, to make adding creative stripes and accents even easier.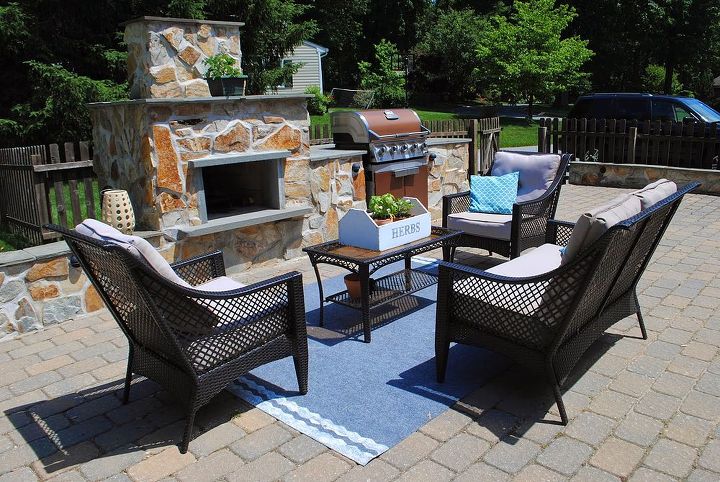 Skip the real rug makeover all together & paint a patch of patio or deck to look like a rug.
Avoid the mess by dressing up a boring or cheap outdoor mat using easy paint pens.