15 Privacy Fences That Will Turn Your Yard Into a Secluded Oasis
Add some intimacy to your outdoor spaces - and make it look awesome!
By Hometalk Highlights
Stick hundreds of mirror shards on your boring wood fence to create a gorgeous mosaic.
Use your yard's natural beauty by growing a privacy screen from vines.
Make a dancing picket fence with posts cut to different sizes.
Add strips of sheet metal along a fence to make it unique and interesting.
Line up and stack plain shipping pallets for easy and free privacy.
We all love window upcycles, so why not try some in the garden.
Fill the gaps and holes in your wood fence with glass marbles to make it glisten.
Whether you've got vintage kitchen tools or farming supplies, add them to your detailed design.
If you have a bunch of free windows, make an entire fence using just those.
For a drop more privacy, use full sized shutters instead of windows.
Create an entire wall from tin for a more secluded corner.
Bring some repurposed doors into your design
Fill in the gaps in your fence by repurposing old doors.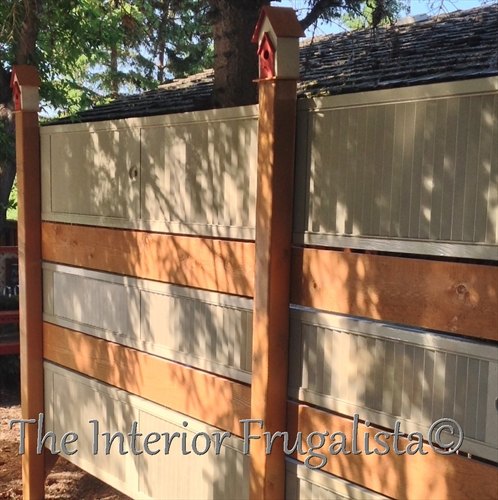 Add sweet detail to your plain fence by hanging shutter right on top.
Make a magical garden look using a mix of doors and windows like this adorable set up.