Asked on Mar 27, 2012
Have you ever considered glass for your kitchen?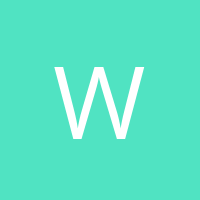 +26
Answered
Here is a fusion glass top. The process behind fusion glass is pretty interesting. Multiple layers of 1/4" glass are thermoformed in a kiln until the layers of glass reach a state where they are in between a liquid and solid...eventually, the glass fuses to get a finish product that looks like this...