Related Discussions

Louise
on Sep 04, 2021
I've seen it around but have no idea what it is.
Lynn Gronewold
on Jul 13, 2016
Mystery plant has grown in one of my flower beds. It's very symmetrical in shape. Every time I think a bud might be emerging, it just turns into more leaves. Surely ... See more Babette
on Aug 09, 2020
This was on recently purchased (virgin, never occupied) dry sandy-wooded property in Fla. We have no idea at all what it is! No clue! No shrubs or bushes around, but ... See more
Veronica Morales
on Aug 06, 2017 Barb Verbos
on Jul 09, 2017
These have popped up this summer around my sundrops, which a friend gave me last year. Could they have been mixed up in the sundrops? Or blown in from a neighbor? ... See more

Sandi Massengale
on Jul 01, 2017
I just love how dainty it is, and would love to have more, but I don't know what it is. Anyone?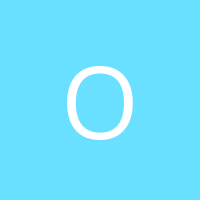 Onefroggygal
on Aug 30, 2016
I had two leaves of this plant given to me about a year ago. It has progressed rapidly, but I don't know what kind it is. There is a section of solid green leaves th... See more