Related Discussions LadyNell47
on Sep 02, 2019
I have a long low area in my backyard that is dedicated to a JEA right of way. Every time it rains, I have a pond of water there. Because of this situation, I cannot ... See more Eliz
on Oct 15, 2018
My laundry room has smelled bad (once in August and once today) both after a big rain. In August it disappated the next day. Hopefully the same thing will happen toda... See more
Anna Wu
on Oct 19, 2017
Due to raining continuously, the condo I stay cannot stand the strong wind and water coming in the hall way. How?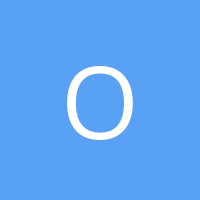 Ohiorn
on Aug 19, 2017
New toilet has a slight amount of water around the white thing at the bottom. Not sure what the white thing is called. Also the screws that attach the seat to the toi... See more
Sandy Erickson
on Aug 18, 2017
someone shared the instructions and I forgot to copy them - thanks

Donna F Bratcher
on Jul 14, 2017
This is new for us home, but built in 1959. Kitchen sink drains slow but have not heard burps. Denise
on Oct 30, 2014
Home was built in 1988 with septic system. Odor coming from 2 of the bathrooms and back access to a tub in another bathroom. All new toilets and wax rings put in. Sep... See more