Related Discussions Ana Cravo
on Jul 24, 2019
My fiance and I just bought a home and want to update the fireplace beyond a fresh coat of paint to the mantel, header, and pillars. The faux red brick trim panel and... See more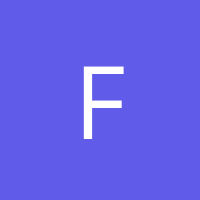 Fritas
on Apr 26, 2019
My husband does not want to change it so was looking for some ideas to improve its look!

Kathy
on Aug 17, 2018
I have a horribly ugly flat white fireplace that even the "mantle" (cement) is white I live in a small condo and it should be the focal point but it's just boring. I... See more Treena
on May 10, 2018
Hi Hometalk!We are doing a full house renovation and getting close to end of our time line and our budget. At this point tile isn't an option and typical paint is t... See more Leigh
on Jun 05, 2017
It's old and dated and looks it. I can't replace it but would love some ideas to make it look better! Help!

Debby
on Nov 20, 2015
We just bought this house, and love everything about it but this fireplace. We took the TV out, and that leaves a second big opening, the third opening is the firepl... See more
Pam
on Nov 16, 2014
I need help in updating the 70's Rock Fireplace.