Related Discussions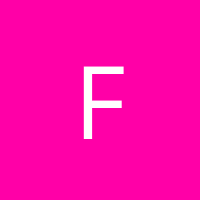 F.p4410636
on Dec 14, 2016
Can anyone give me creative ideas for old prescription bottles? I cringe when I toss a couple of them away each month - thinking that I'm wasting them. I have used th... See more Bun9101913
on Apr 22, 2017
I drink lots of Snapple tea, hate to JUST trash the glass bottles, any ideas?

Anne Roberson Mason
on Apr 28, 2018
I have a built in cubby on my breakfast bar that has become a catch all eye sore. It was put there by the previous owner to house a huge computer monitor. Any suggest... See more Peggy
on Jan 03, 2018
My husband made me a stocking post this year. An idea I saw and thought was so cute.but now looking for ideas to use it Year round. Got any suggestions?

JayEl
on Nov 12, 2017
any ideas what to do with the small plastic tubes that are the center of rolls of "poop" bags? I havr collected a lot over the two years of my dog's life. Than... See more Marie
on Jan 01, 2017
I have about 200 empty powder drink containers with lids. there are 4 different shapes from different brands. Looking for ideas to repurpose.

MariaErica
on Nov 28, 2016
Hello Everyone!!! There have been some really great posts on this site for dollar tree & inexpensive Xmas decor projects. I've seen a lot of these small (about a foo... See more