BEST Pizza Dough EVER! Answered
This Thanksgiving we were looking forward to meeting our three Great Grandsons for the first time. Not knowing their likes, we thought spending money would be the best gift...most young boys love pizza, so I made this pizza for Gabe using my special dough. Got a pizza box from a local pizza place, typed a saying on "Santa face paper"...and made my "special dough".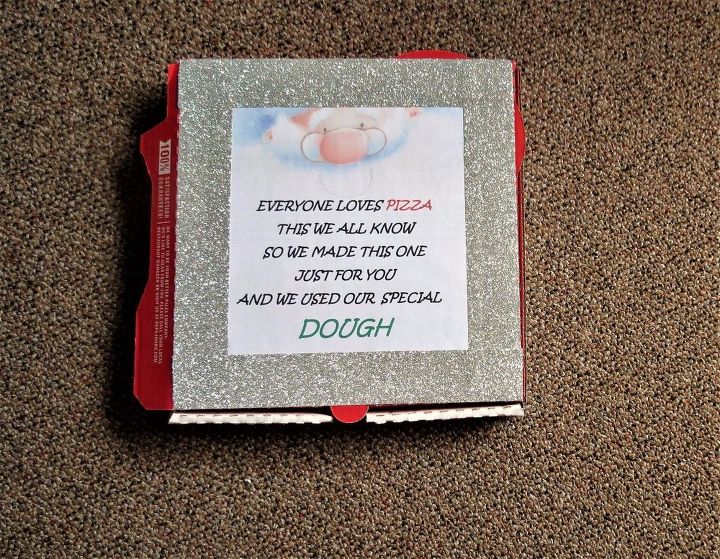 Typed this saying on Santa Paper, Taped it to the top of the pizza box and used silver glitter tape to all four sides.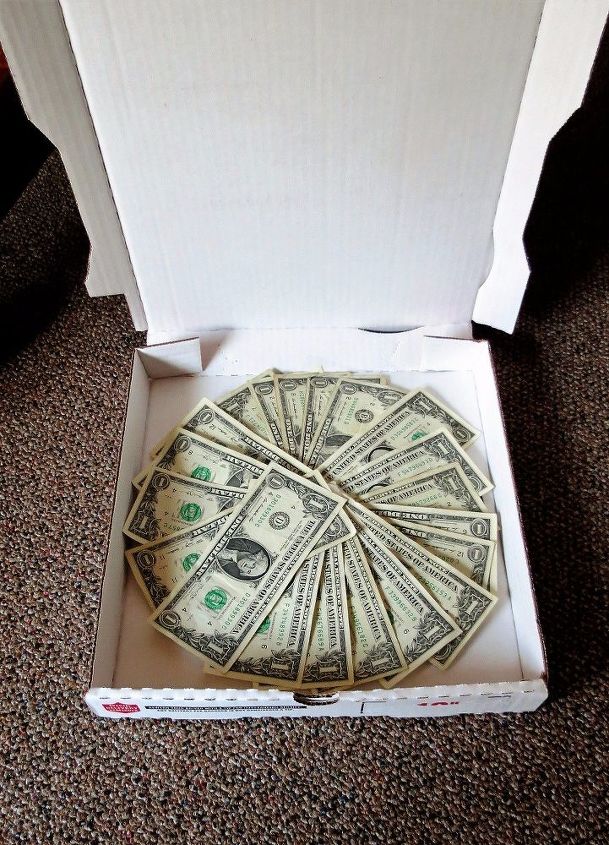 Took 20 one dollar bills and tape them in a circle, inside the pizza box. I haven't received the photos that family took when Gabe read the top and opened the box, will have to post when I get one.
For the other two; I made a tissue box for Levi, took the tissues out from the bottom, place 20 singles that were taped together at ends, rolled them up,taped bottom closed; taped one tissue to the end dollar and pulled the tissue up and out the top. Tag Read: This looks like a box of tissues.....but it's not. Try not to BLOW IT all in one spot! ANOTHER SURPRISED HAPPY FACE!
For Benny the third young man...rolled up very tightly 20 singles stuffed into a toilet paper tube, then placed in center of mason drinking jar added candy all around the tube to hide it. TAG READ: This jar of candy is a real treat...be very careful..some you can't eat!
Can't say who was the happiest, the boys or the Great Grand Parents. We made some fond memories.