Brr! Drafty windows- how to cut the draft? Answered
I have 3 sets of windows configured like this...very drafty, How to you winterize them? There is nothing in the corner to stick tape to. Thank you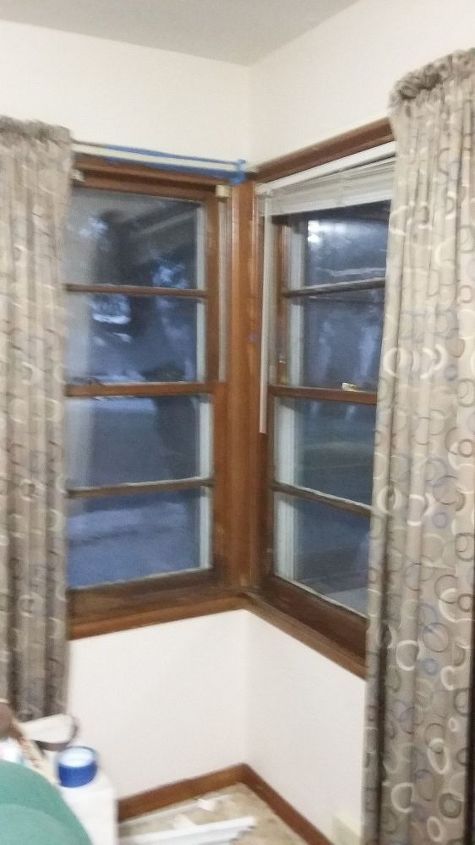 Related Discussions Tricia P.
on Apr 12, 2019
I am wanting to clean my windows, but when I'm done, even though they look clean, the sunlight shines through its streaks. It is alot of work to feel like I am going ... See more Kim Casper
on Aug 07, 2019
There are ball catchers in place that keep door shut. Just need to attach wooden handles with metal sticks between knobs for some and one just one sided knob to push/... See more
Sharon Stigall
on Jan 29, 2018

Valerie jones
on Oct 23, 2017
I have plain aluminum garage doors with windows at top. Recently got a new front door with square windows vertically along one side. Very mid century modern. have tea... See more

Sue Somerville
on Sep 26, 2017
Yep, it's broken and expensive to replace them. I could remove the mirror but I don't know what to do next. V.l27108536
on Sep 14, 2017

Noele Edwards
on Feb 27, 2016
O.K. this sliding glass shower door system works so much better than the shower curtain that would either cling to us or allow water on the floor. BUT, this is such a... See more