Painting Mishap Story



Answered
I had the great idea of painting a pattern on an inexpensive Target dresser using some latex paint I already owned. I spent forever taping out my design, and then starting painting...just to realize my dresser was melamine (NOT real wood), so it just beaded up as I painted it on. Even after two coats I knew this wasn't going to work. But I had invested all of the time into it, and would have to chuck the entire new dresser. SO....I decided to just go with the "distressed" look and call it good! :)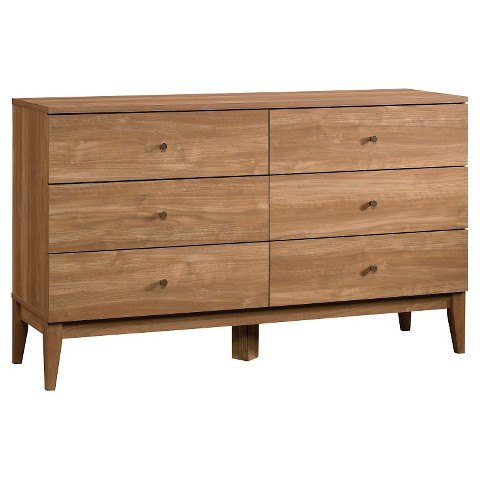 This is my Target dresser that I used, not even thinking it may not be real wood....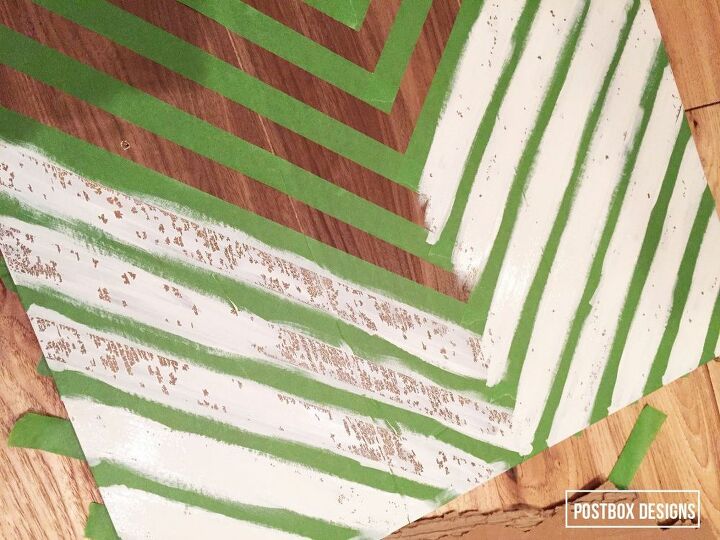 Not exactly the look I was going for! Even after the second coat (on the right side) I knew I could paint on 20 coats and it was never going to create crisp, perfect lines.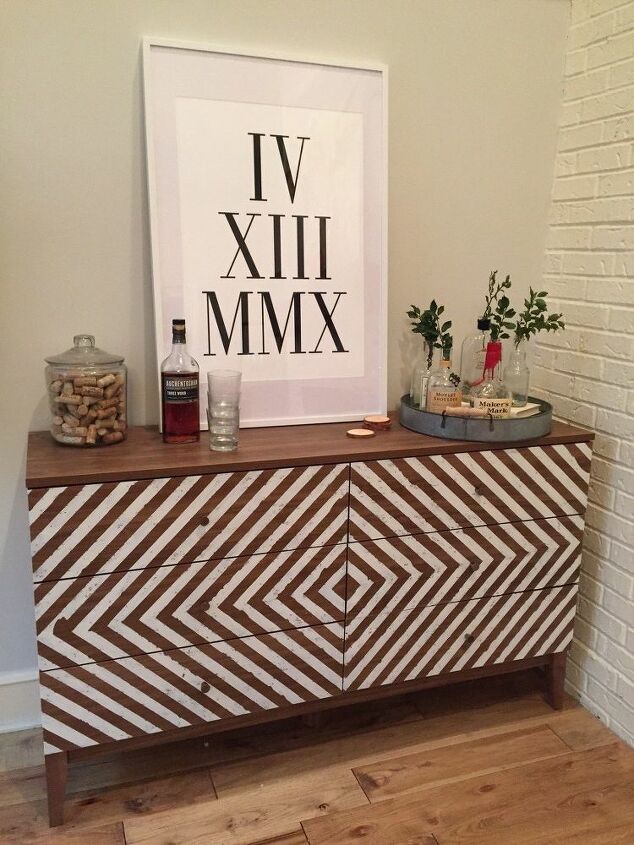 So my finished look has a "distressed" look to it...cracks, peels, bubbles at all...but I'm digging it! I did go ahead and add two coats of a clear finish to the top to protect it. Otherwise, a light scratch would have taken the painted finish right off. (Luckily the clear finish adhered just fine!)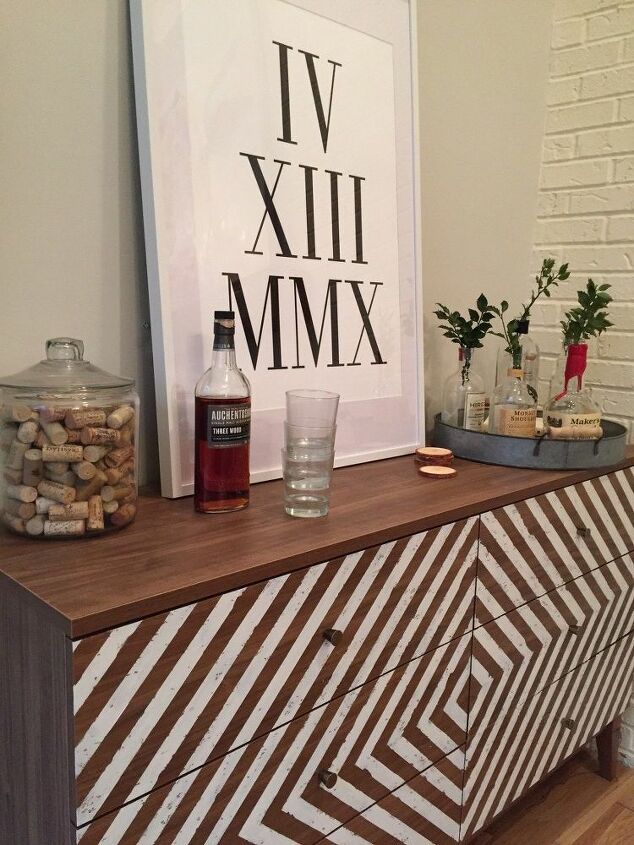 Sometimes perfection is WAY over rated!