Cement block wall in bedroom - ahhhh! Answered
Hiya Hometalkers! I live in an apartment and the wall where a headboard should be is made of cement blocks. I want to hang a curtain rod above my bed on the wall and fashion a curtain, canopy or whatever to make that area less boring.
I only have a small electric screwdriver kit (think dremel). Do they make command hooks that will stay on cement blocks? Any other ideas/solutions?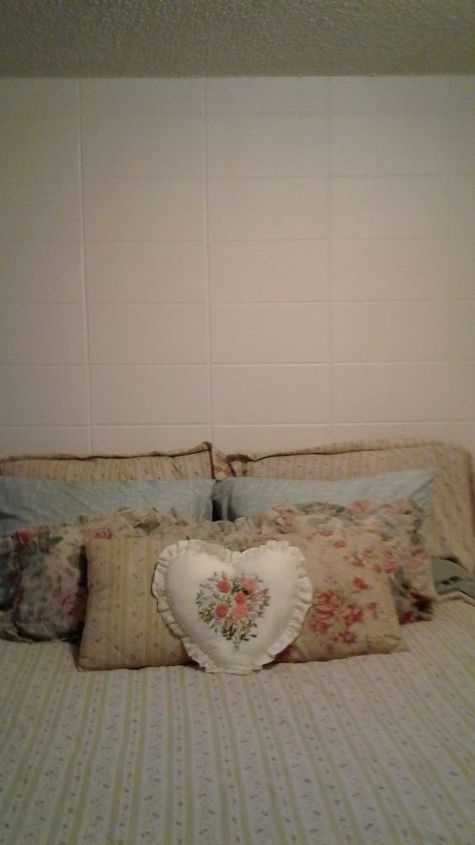 Big gaping space that needs...something