Sewing tip - Stop your cone threads from falling off the shelf Answered
Cone thread is easy to knock off the shelf when you are reaching for one.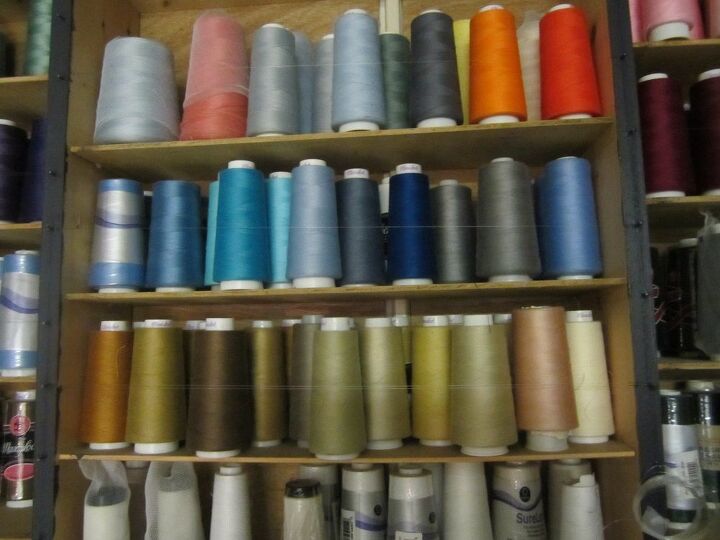 I was constantly knocking off thread cones when I would reach for one.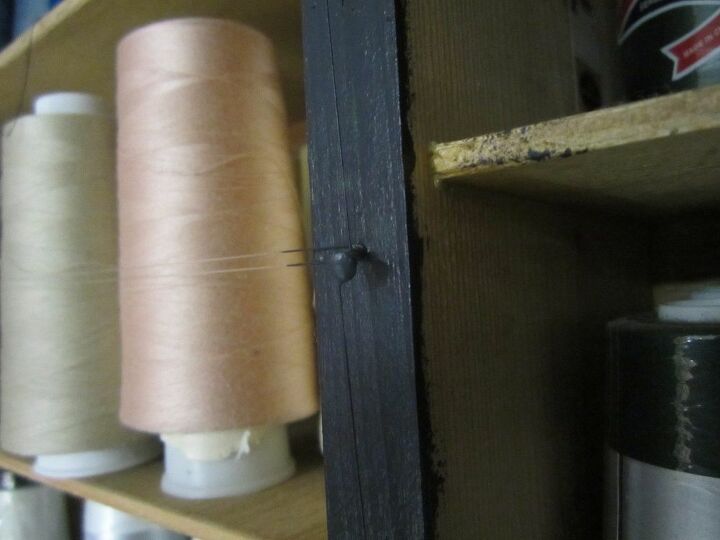 To solve my problem, I nailed a small tack on the side board of each shelf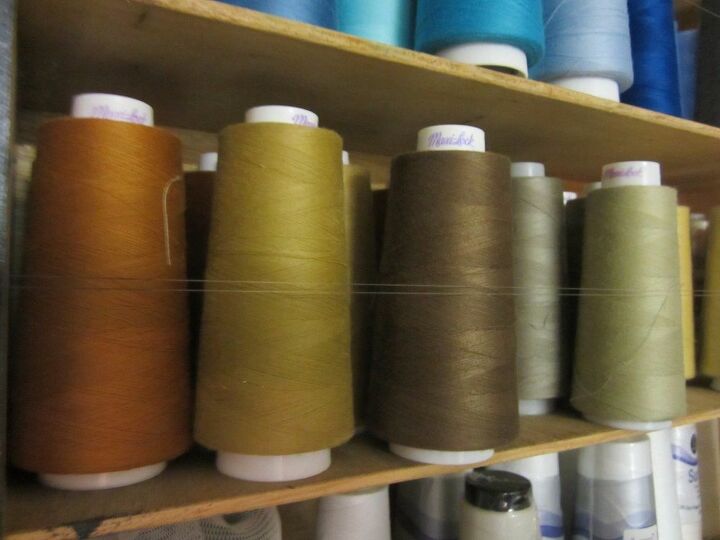 Then I strung fishing line across in front of the thread. Now it may lean forward but not fall off. This also prevents the cones from cracking when they fall.
How do you store hours?