Feeling Proud: Window Cornice! Answered
I wanted this to go over my bathroom window blind. I'm too tight to spend money so I thought I would make it;-)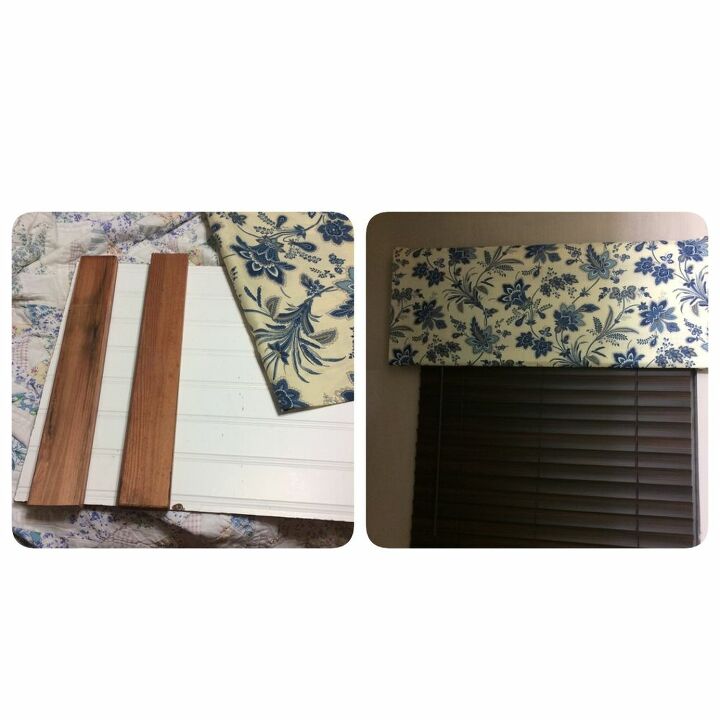 From the beginning to the finished product!
Found everything I needed at the Restore except for the material. I took the saw, cut the board the same height of the board and nailed them down each side. I had some old foam that I covered the front of the board with and covered that with the material I had chosen. I wrapped it around the sides to cover the boards I had nailed in place and stapled it to the board that would be against the wall.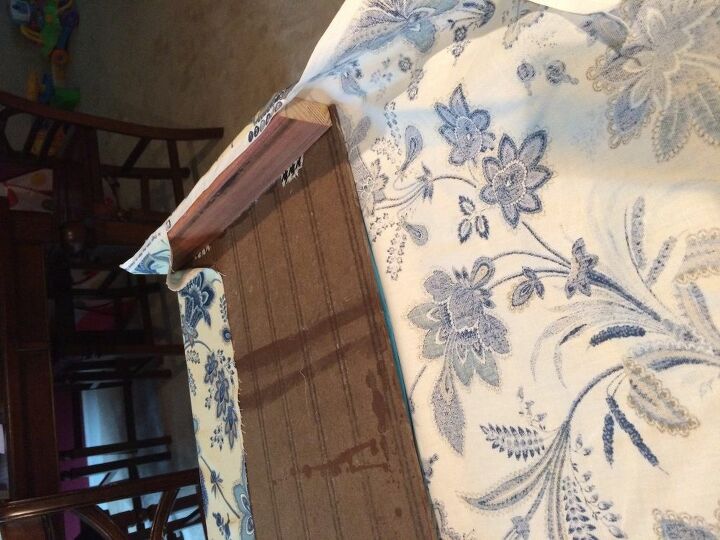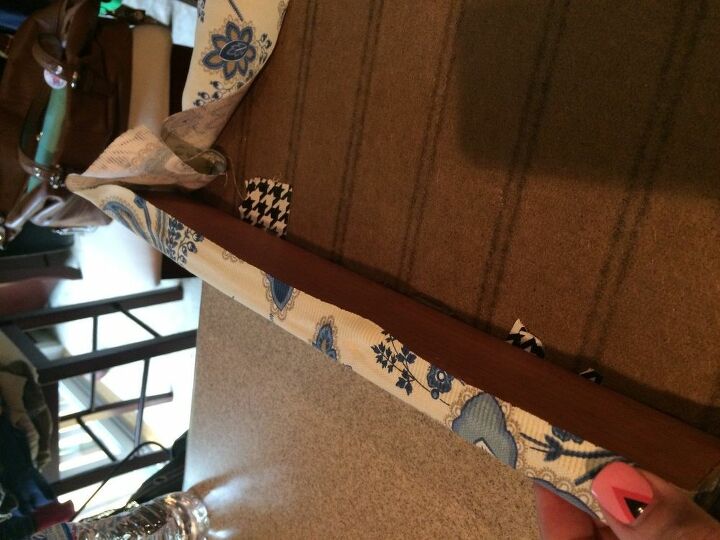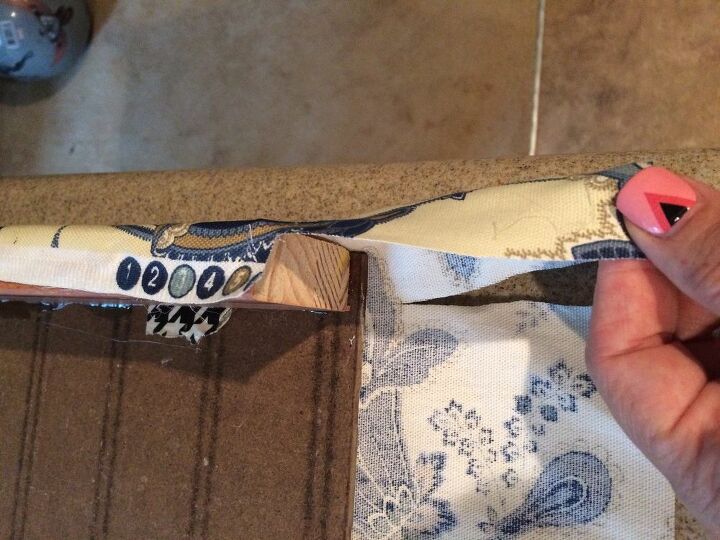 Making sure everything is covered.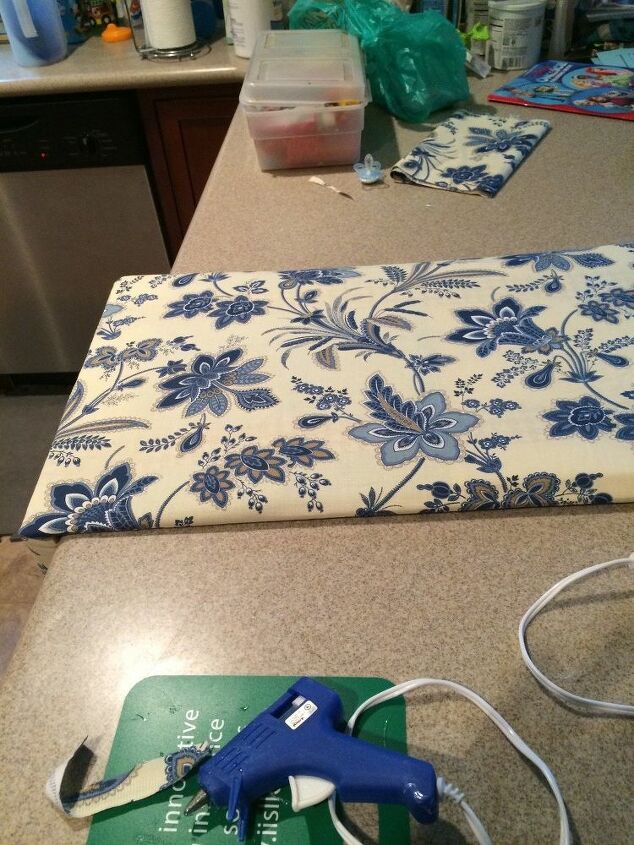 After folding everything to the back and securing it, this is the front.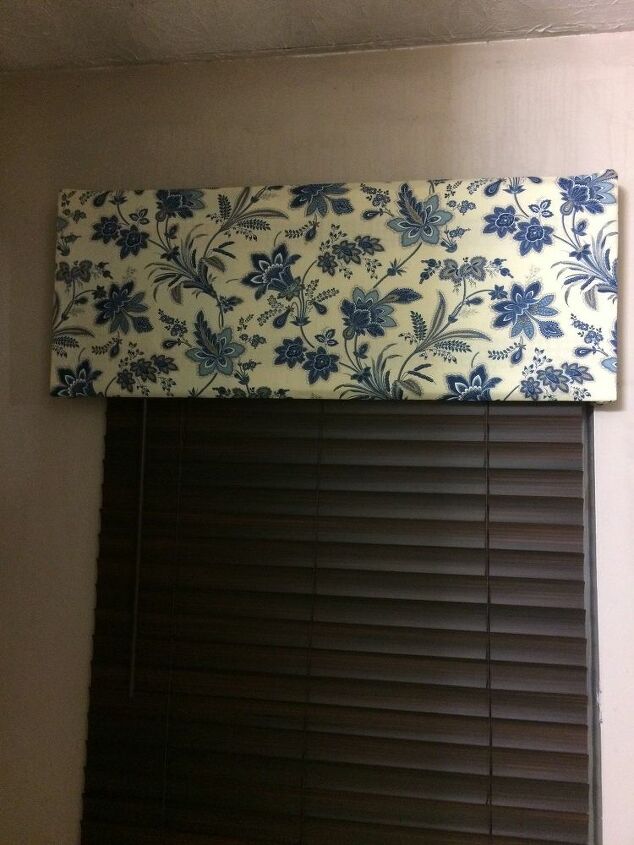 I attached hooks onto the back and finished hanging it onto the curtain rod hooks that were already there.