How to whitewash our dated fireplace? Answered
We have a beautiful wood burning fireplace in our livingroom. I finally convinced my husband to let me white wash it, to update it. Just wondering what I should know before I get started? What type of paint I should use, do I use a brush or rags? Etc.
Thanks for your help!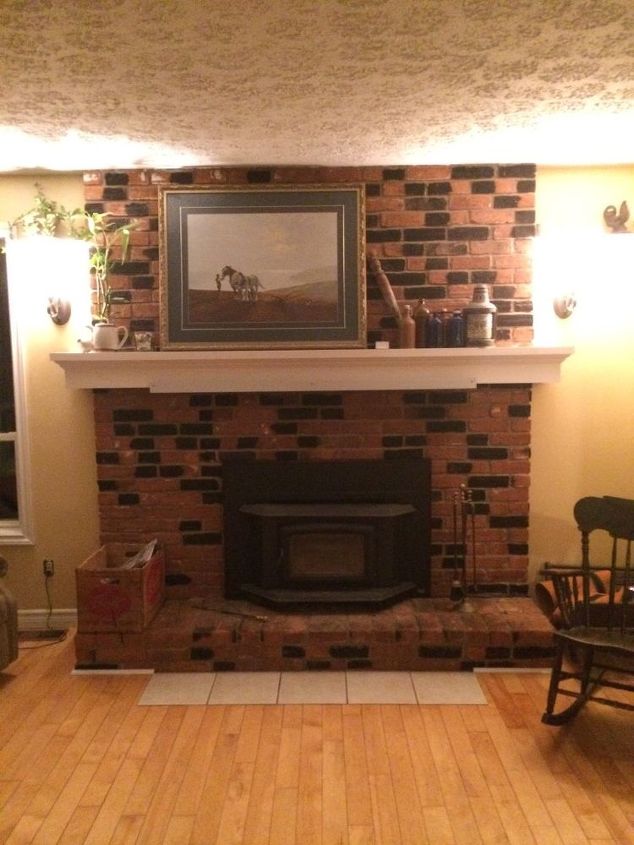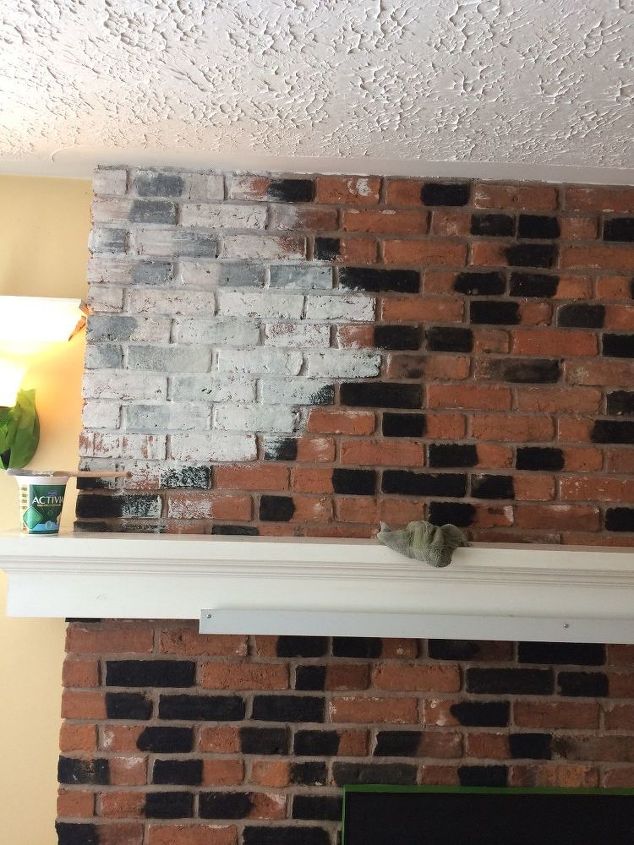 So first I mixed my paint, and tapped off anything I didn't want to get paint on. The mixture was about 50% water to 50% water based paint. I started at the top and worked my way down. Any dripping that was happening I made sure to wipe so there were no streaks.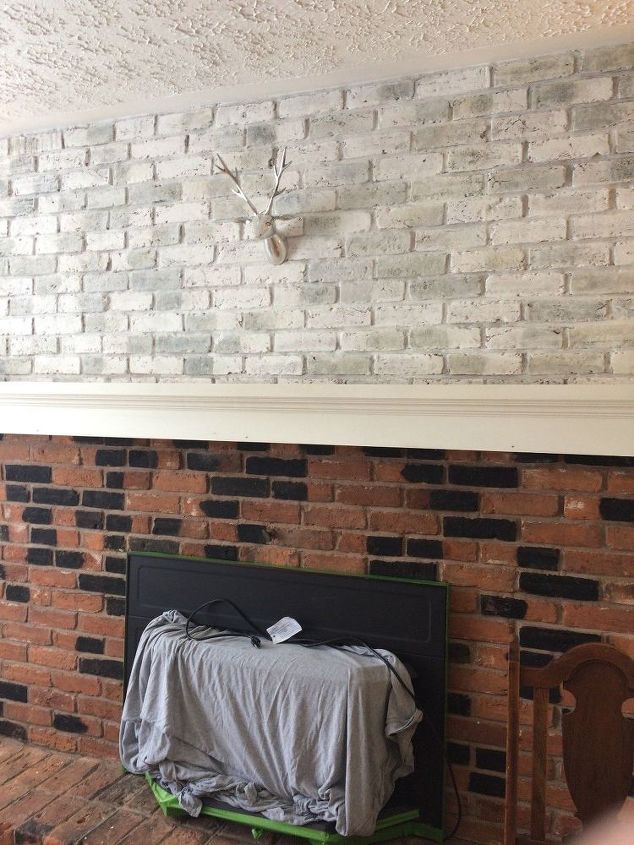 Top done! looking good I must say!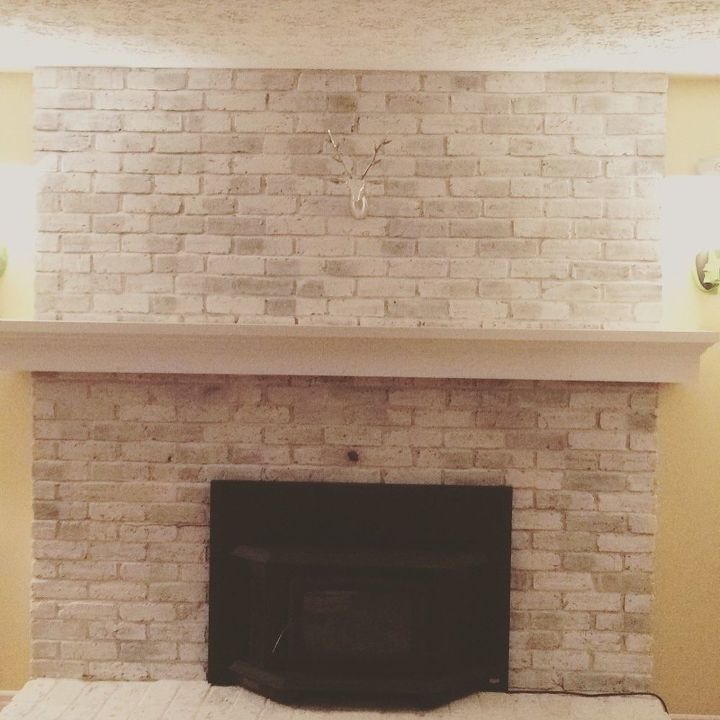 After all was said and done, it took about 10 hours from strart to finish. with a 2 hour nap in there as well...we all need a break right? but im very happy with the end result!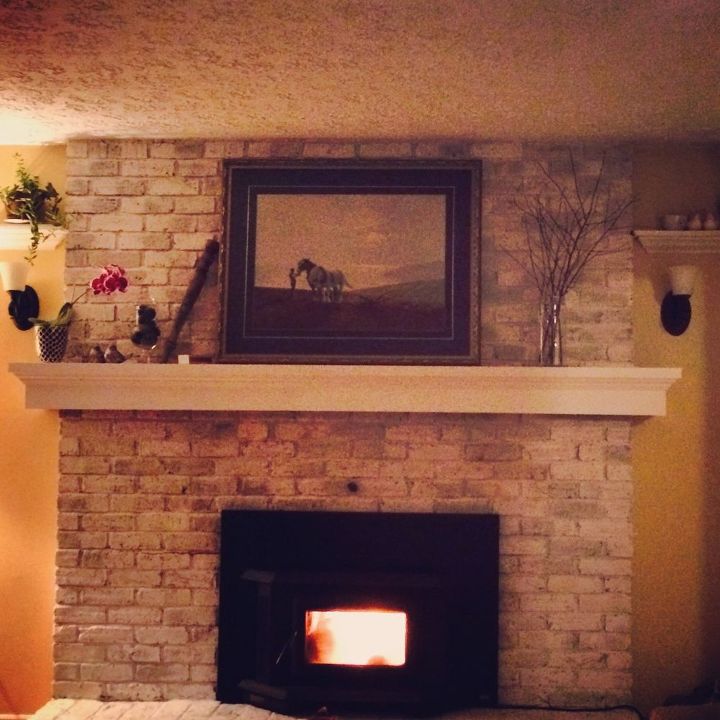 Our first fire since the whitewash, everything just seems so much brighter! We are very happy with this DIY!