Who encourages me? Who is my biggest supporter? Answered
My husband hands down is my #1 fan, supporter, encourager! (Yes, I know that isn't an actual word but work with me!) I have found this hobby late in life and I am lost with most things but he encourages me to try things, to step out of my box and create beautiful things. Even if they don't sell he still supports my decision to try something else. It's cold here in IL in the winter and we can't do normal DIY things like sanding outside so one morning he took a dresser down in the basement and sanded the parts that needed sanding for me! He made a mess, but he cleaned it up but he knew I needed to create something so he went out of his way to make my dreams a reality. He is my builder, my detail and idea bounceroffer (yes, I know another not an actual word!) but without him I wouldn't have been able to pursue my hobby and for that I am forever grateful

.
So who/what encourages YOU!?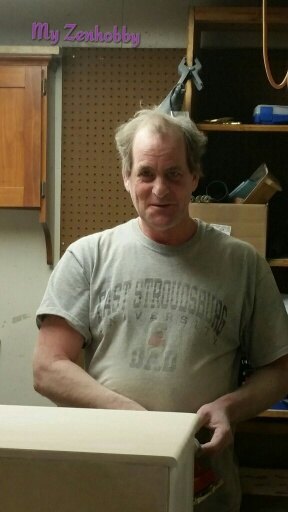 Related Discussions

Pauline Lynette Piner
on Jul 12, 2020

Sallie N
on Nov 27, 2019
I enjoy looking at these projects and think most of them are great. However almost all of them are way beyond my skill level. I don't have a circular saw or nail gu... See more

Jolene Nunez
on Jan 17, 2019

Shuganne
on Jun 30, 2018
I have a 110 year old house. I want to dig out the dirt under the downspout to direct rain away from the house through an underground plastic drainage pipe. (This is ... See more Jcw32870665
on Mar 11, 2018
My present home offers more hardships due to its age and layout. I had a team come in to elevate my home. Their opinion was it would take in excess of $100,000. Th... See more Miss phyllis
on Aug 08, 2017

18579179
on Feb 04, 2017
As contractors ourselves, we are interested to see what some of the deciding factors were for you when you decided on a particular contractor. This could be your roof... See more