Feeling Proud: Thrift Store Find and Chalk Paint Project! Thoughts? Answered
We live on the beach and were sick of our dark furniture. So we bought new recliners and a sofa and sheers. Then I went on a chalk paint splurge and refinished the dining room set to match.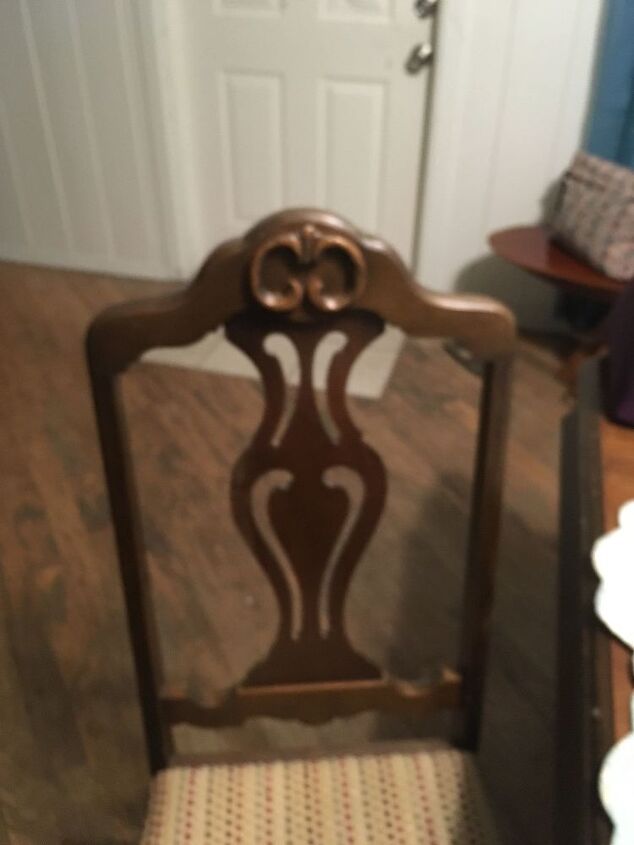 Thrift Shop find table with 6 chairs.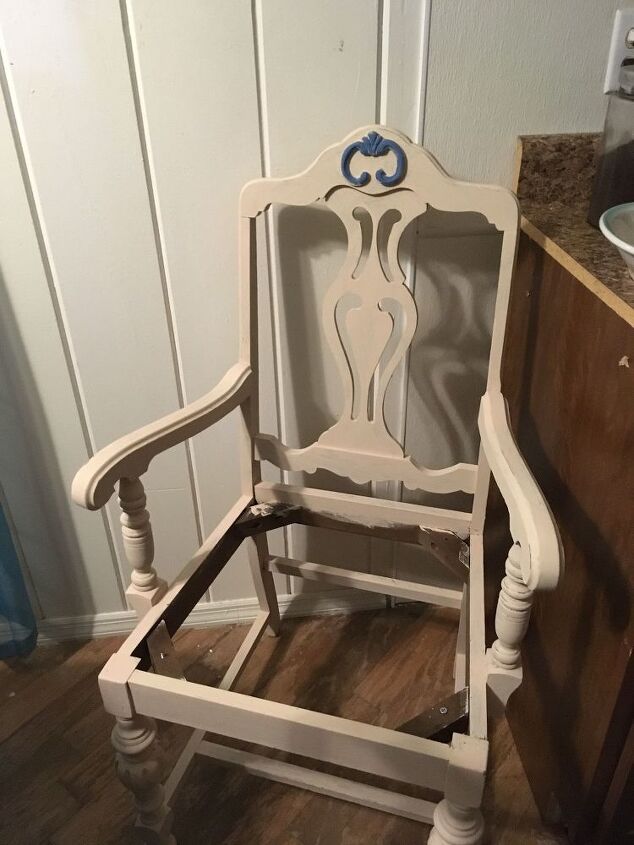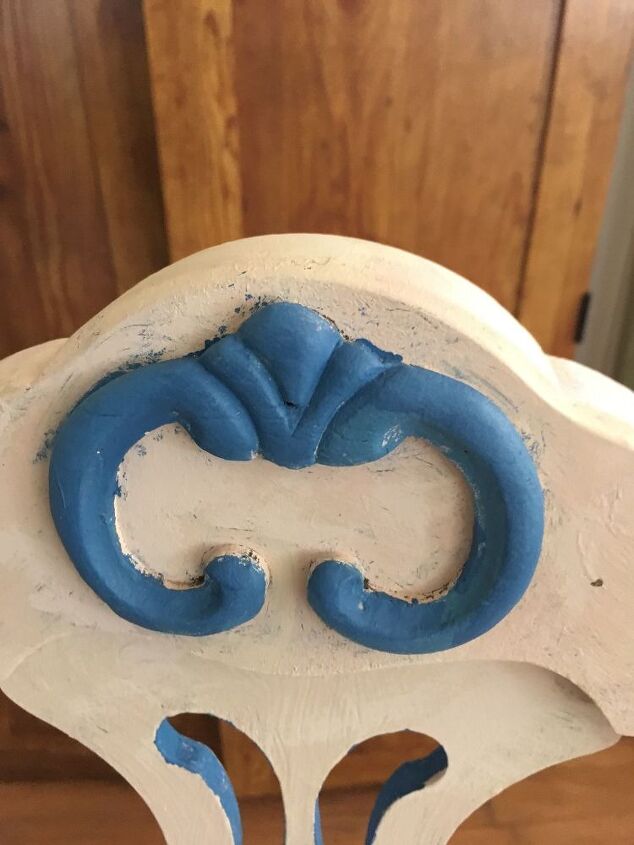 detailed before waxed and touched up.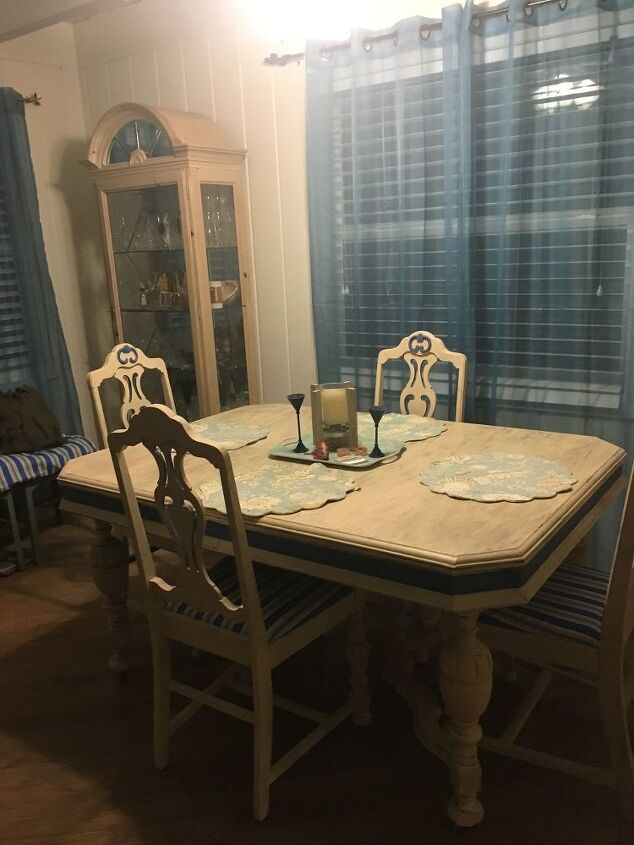 Not a great pic but the side of the table has the same Blue Chalk paint around the trim.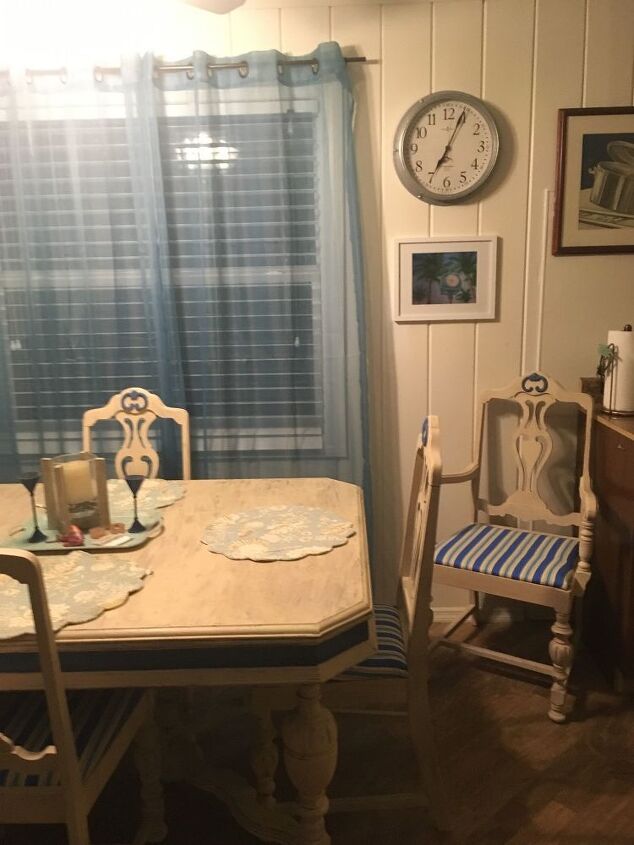 Covered the seat with striped fabric. Ta Da! a Brand New Distressed Table and Chairs.