Hometalk Crafternoons: I used foam board. Thoughts?! Answered
I'm not sure if foam board counts.... but if it does, this is what I've been doing this weekend. We have a mud room with two large wooden racks with a cabinet pantry in the middle. I love them, because I can keep all our appliances on them without giving up cabinet space in the kitchen. But I didn't like how dusty things get (seriously, we just don't use the waffle maker all THAT often!).... and I didn't like how messy it looked even though everything has it's place. So, I made some panel curtains to deal with those two issues. But that still left the open sides to the cabinets. So.... I fashioned side panels out of foam board, (making them much like box tops that could be inserted into place ) and I covered them with matching fabric. Then I decided that even though we have a cat box, no one really wants to look at it. So I took more foam board, covered it with a complimenting contact paper and made a false front/top to better hide it. Everything looks tidier, bigger, and should stay cleaner.... so as long as the cat can still find her cat box, I am a happy camper!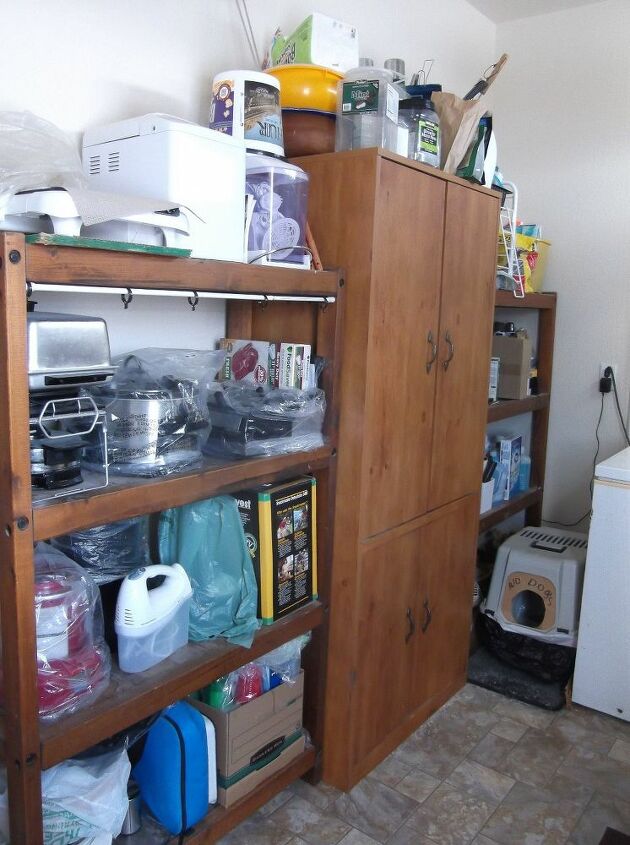 Before.... everything bagged and on the shelves in full view.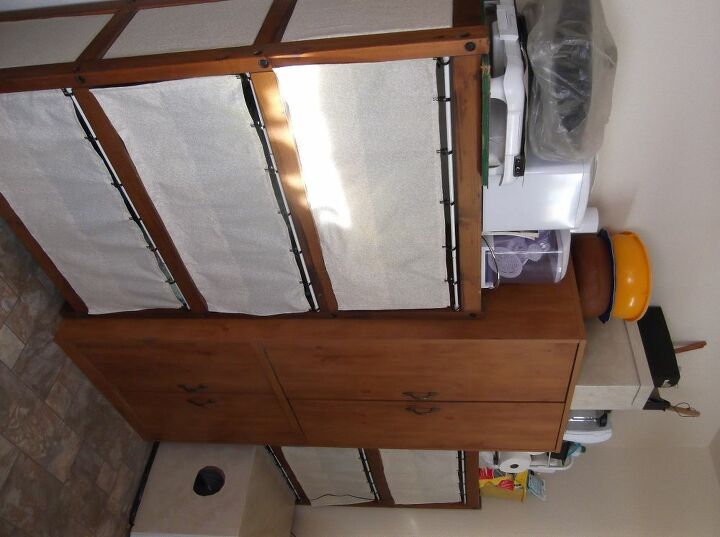 And after.