What Are Your Ways of Lightening up a Dark Living Room? Answered
We have an odd living room, long and narrow. We were able to score some free shelving units that my husband built in and trimmed out for us. Then he retrimmed the window. I painted them with this awesome self leveling paint and got some new curtains to brighten things up. I added a couple of reading lamps and voila! Then I painted the front window trim and got rid of the mini blinds...we love the lightened up transformation.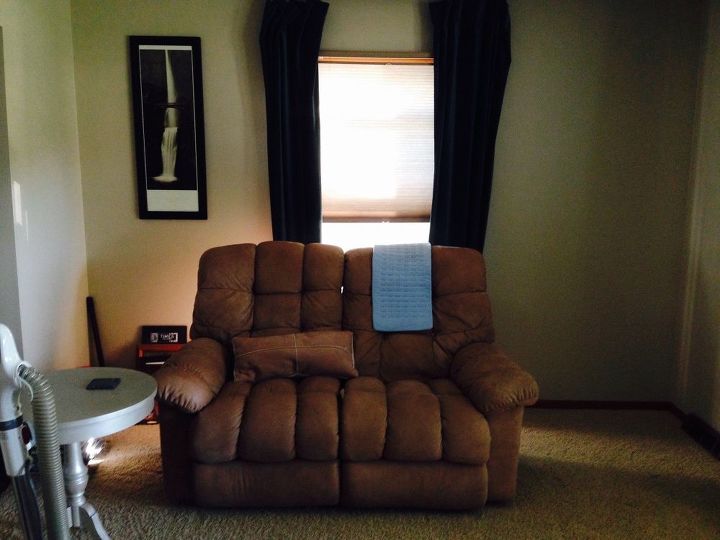 Before, dark and dingy...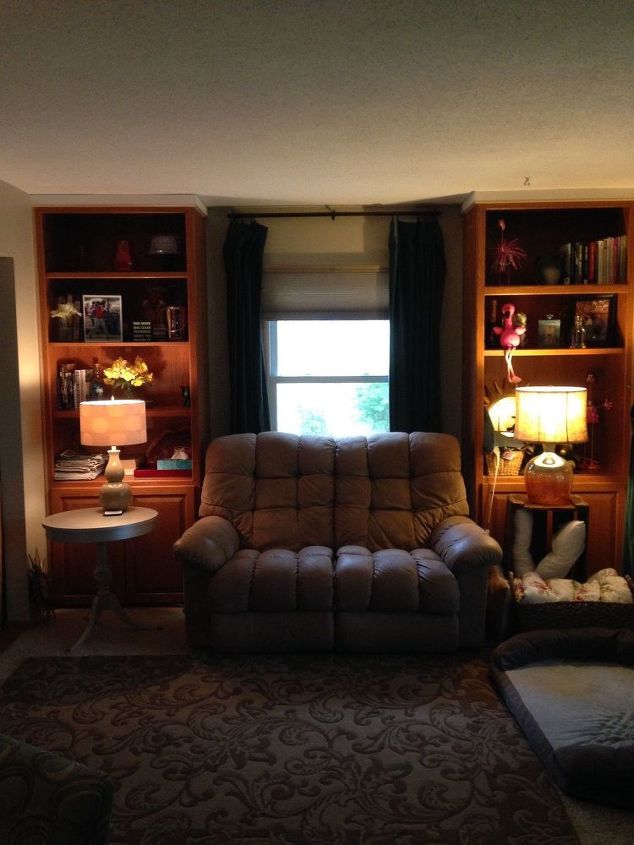 Shelving units in and waiting for paint...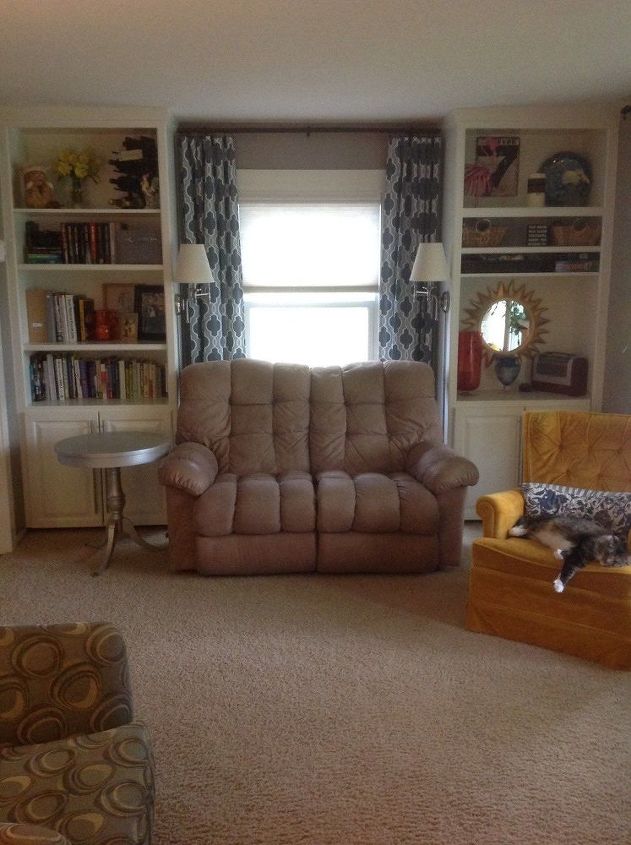 Not the best photo but you can see the difference! This is before the new chair...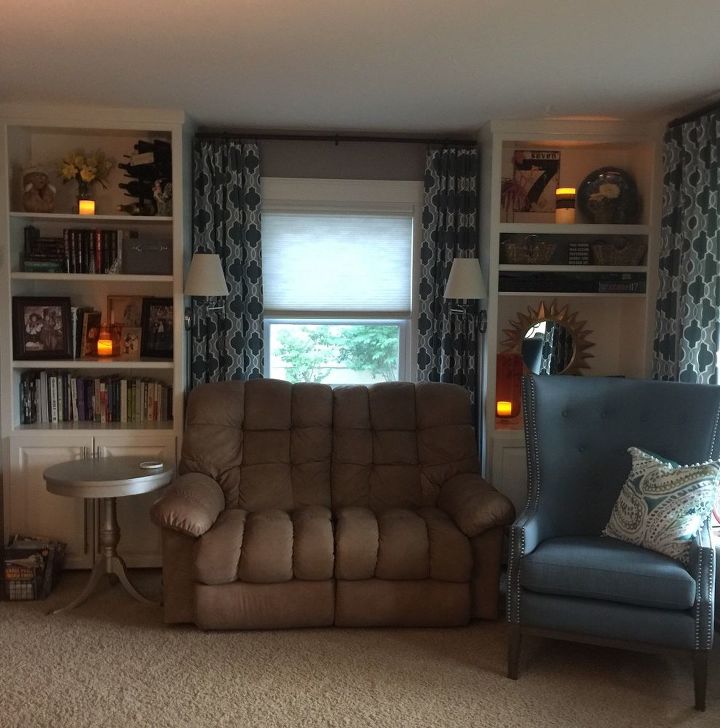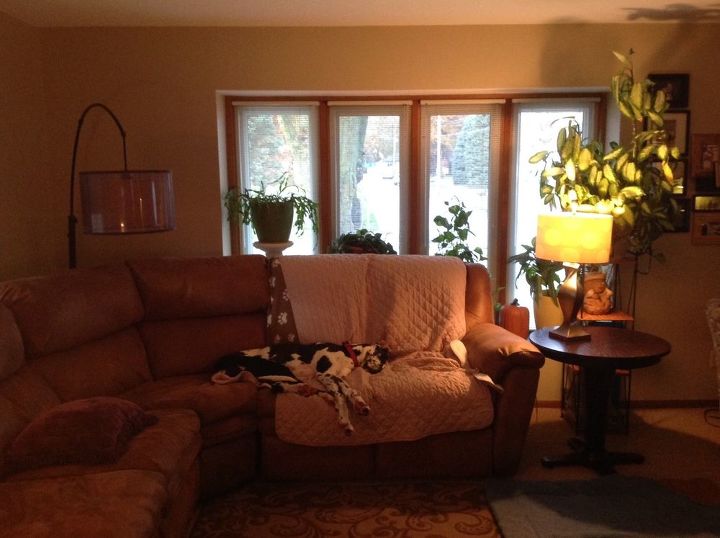 This is the front window before...two different kinds of wood trim and mini blinds! And the old BIG furniture!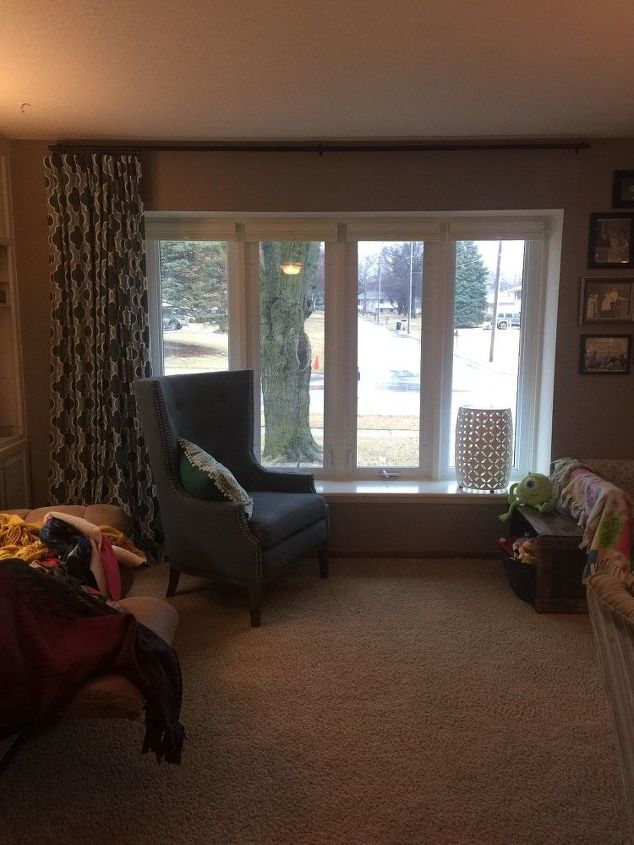 And here is the "after", the new blinds are cream colored cellular blinds that can be lowered from the top or raised from the bottom. The plant isn't back
on its' stand yet here but you get the idea. Next on the list will be new carpet at some point! We gained a lot of storage in the shelving units and the cabinets below serve as kitchen appliance and pan storage! Win, win :)