How can I prevent stains on my new shingle roof? Answered
New roof shingles, and a new heater system that drains water down those shingles. I want to prevent that roof stain that I see on so many houses. I am thinking about a rain chain from gutter to ground, but to get the water from the outlet and to the gutter is what I have no idea for. Any suggestions?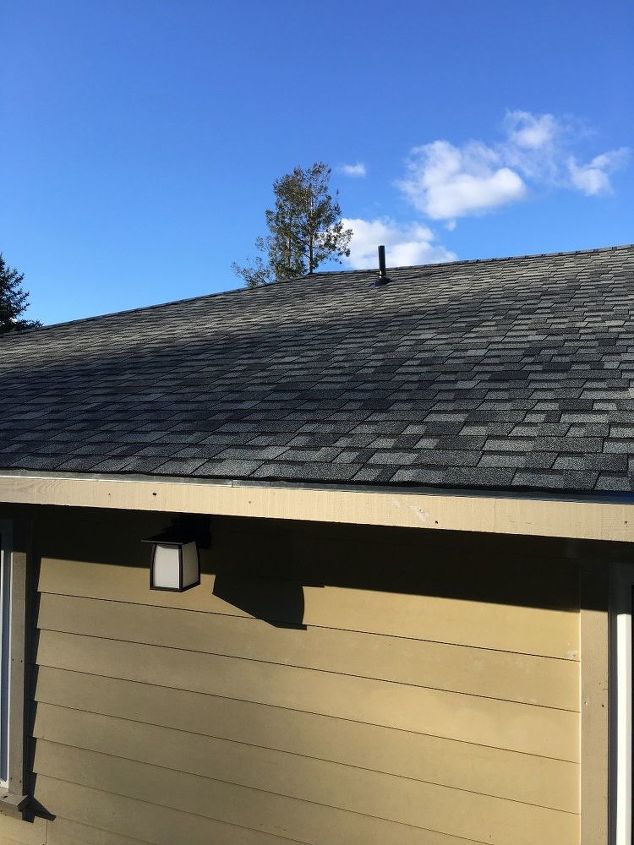 This is the pipe that comes off the heating system. There is a small hose of some sort and that is where the water comes out. Nice shingles, right?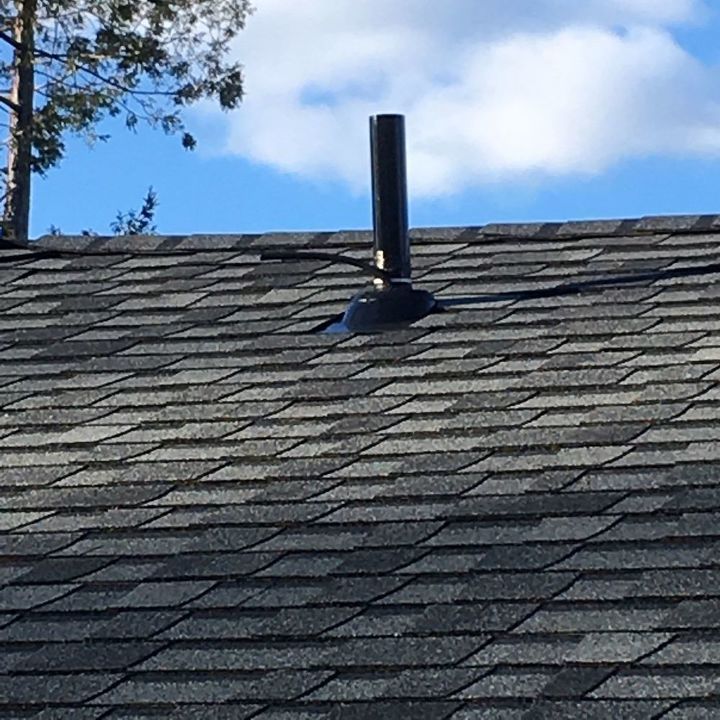 See the hose? It kind of blends in, which is nice, I don't want it TOO obvious. Maybe a longer hose clamped on, running to the corner of the house, where I can hang a rain chain (many clever ideas here! I love the one with clearance items and grey little pots and silver large chain because my house will be painted grey soon. )