What colors should I use for my Rocking Chair Makeover?



Answered
I got this chair at an estate sale, it was in pretty bad shape!! Brought it home, fixed all the cracks, fixed the broken arm on back...I drilled hole in both pieces and put in dowel, glued and reattached. I bought paintable/stainable bondo to repair seat! Well... it did not work!! After DAYS of repair... my stain will not cover the bondo!! Net step???? The only thing I could come up with is paint it!! What I need from all you WONDERFUL people.....COLOR?? Or Colors?? Please let me know what you think!! I hate to paint it, as it is very old... but this is what I am left with!! ALL suggestions are VERY appreciated!!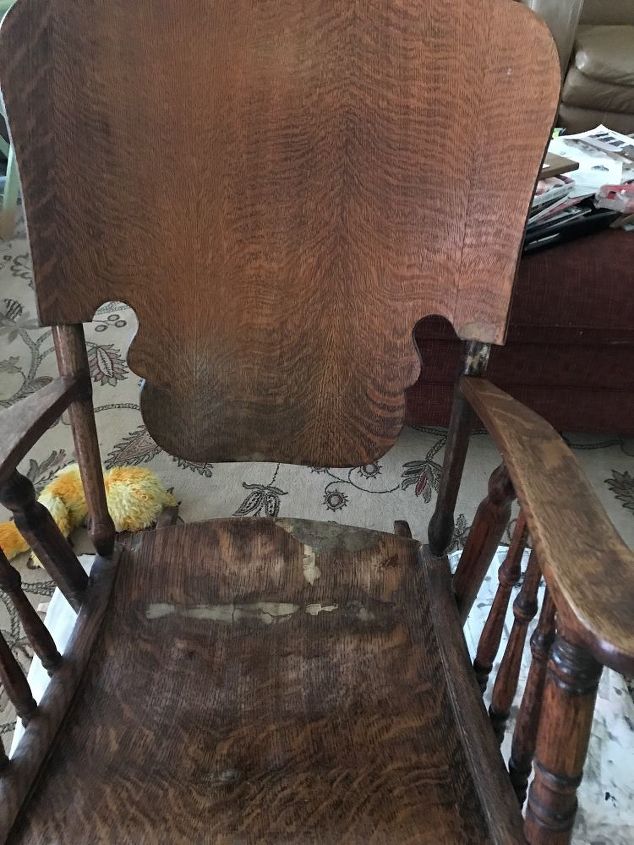 This is the seat, dark stain will not cover??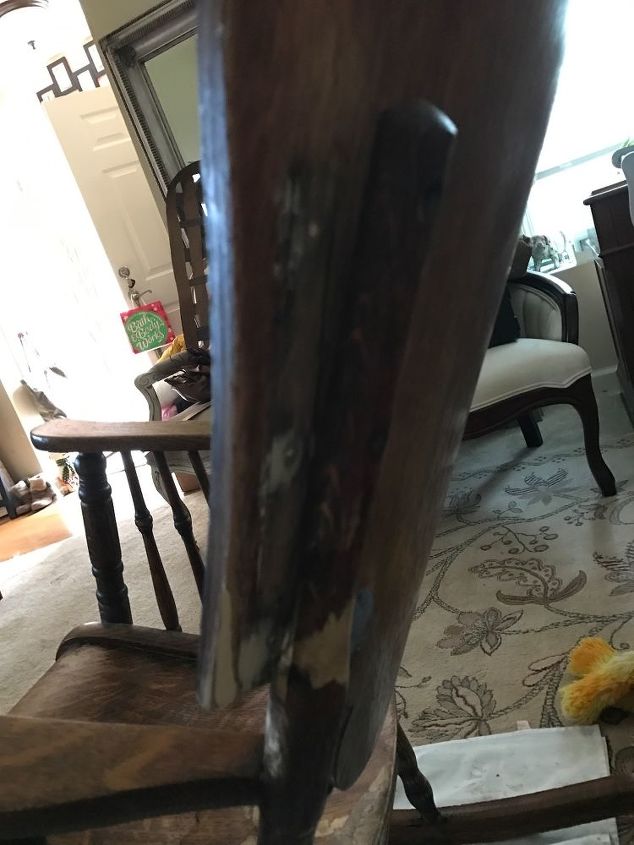 This is the back where I had to add a dowel to fix! I have not reattached yet.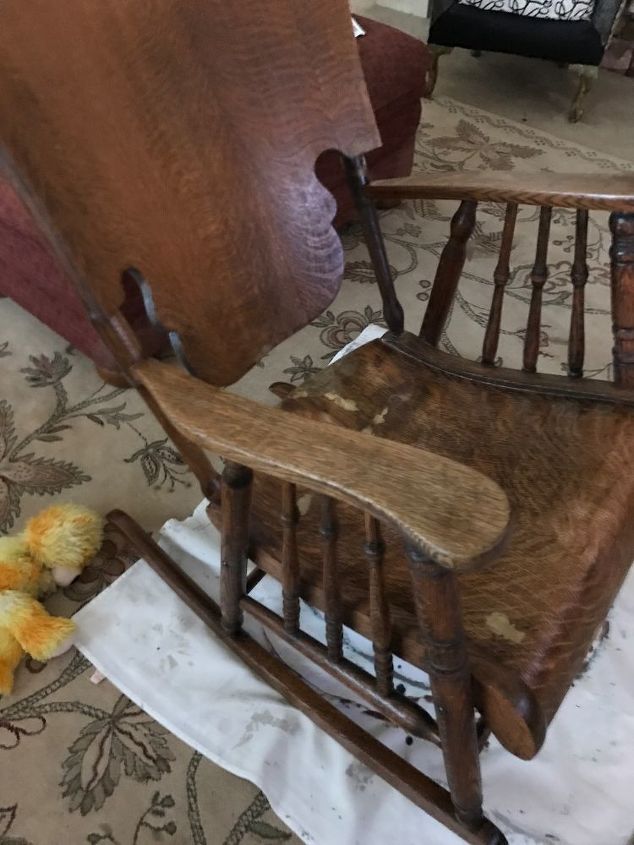 Overall chair. It is a veneer, and the only thing left is to paint?? Unless someone out there knows what I need to fix!! THANKS in advance!!!