Related Discussions Phyllisesmith
on May 01, 2017
Where are you tuning in from?

Pamela
on Mar 14, 2020
Not a question , just sending well wishes to all my fellow hometalkers and their families ! Stay safe , stay healthy ! Just remember if you need to stay home , make t... See more Norma
on Dec 25, 2019
Merry Christmas!

Pamela
on Dec 31, 2019
No question , just wanted to wish all my fellow hometalk DIY er' s aVery Happy New Year and best wishes for 2020 !!! May you all have a happy ,healthy , peaceful & cr... See more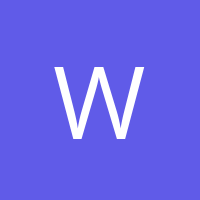 Wal17994662
on Jun 12, 2017
We are from "Taiwan", our country! We never been a part of "Province of China".

Hillela G.
on Jan 18, 2017
My wonderful Husband brought me these flowers TWO WEEKS AGO.I not only love the color and his taste, I love that I have barely had to maintain them at all and they ar... See more William
on Dec 23, 2016
Just want to wish all Hometalkers, far and wide, the best of the Holidays!