Can you help me with this living room issue? Answered
Hi, I'd love some suggestions. My 2nd floor apartment's front door opens into this weird no-space. Directly in frnot of you is an opening into the living room. To the left is the end of the long hallway and to the right is a narrow hall to the rest of the apartment. I was considering a ceiling to floor curtain to cover the opening partially and put a small table in front of it... right now it's just awkward.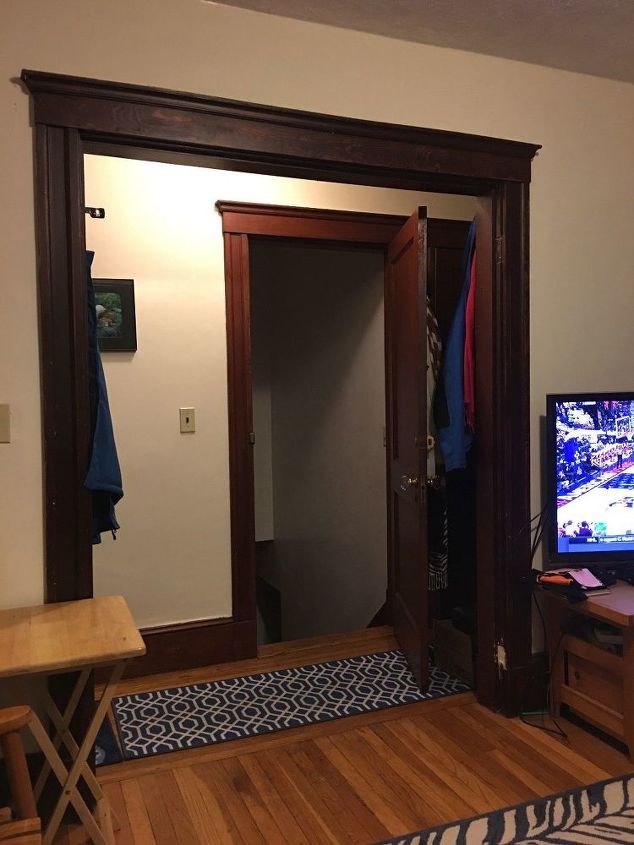 View from living room. Nice old woodwork!!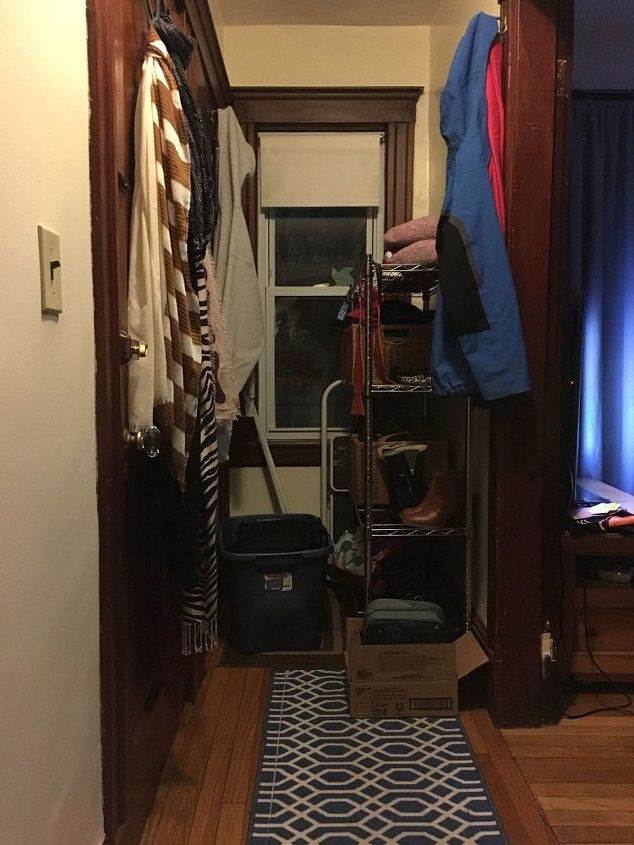 The door is to the left and I have metro shelving for shoes and mittens/hats In the dead space to the left of the front door. Scarves hang in the back of the door.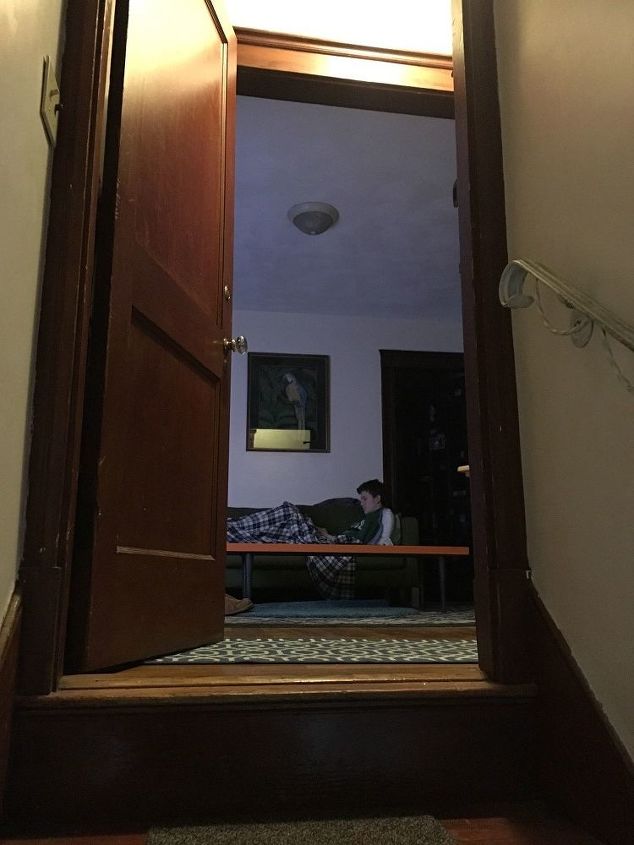 This is what you see when you walk in the front door. Notice teenager on couch... don't necessarily want him to be the first thing you see 😆