Help me fix my flower decor!
OK So I bought these super cute flowers with mirrors in them for wall decor at TJ Maxx for a whopping 12$. Then silly me went on a very full plane with these guys in my carry on... which would have been OK, but then when I got to the plane, they didn't have room for my carry on, so they threw my bag under the plane.. and then two of the mirrors broke! Some of the rhinestones fell off but I will glue those back with some e6000.
Any ideas for what to do with my mirror-less flowers? I would love to be able to replace the mirrors but I don't even know how to start.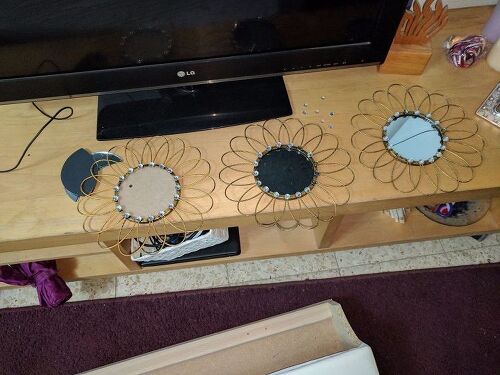 PREV
NEXT