How can I adhere wood to the glazed side of ceramic tile? Answered
I have a sliding door guide that needs to be raised to the height of the bottom of the sliding door by a piece of wood. The guide on top of wood that is then placed on ceramic tile. I could screw the wood in the floor but it is ceramic tile on top of cement foundation and I am afraid that the ceramic tile will crack from drilling. Is there any way I can glue the wood to the glazed side of the ceramic tile so I don't have to drill through the tile and into the cement? I may screw the guide to the wood for more strength. The piece of wood would also be supported against the baseboard on the inside of the door. I have included pictures of the guide and placement. HELP.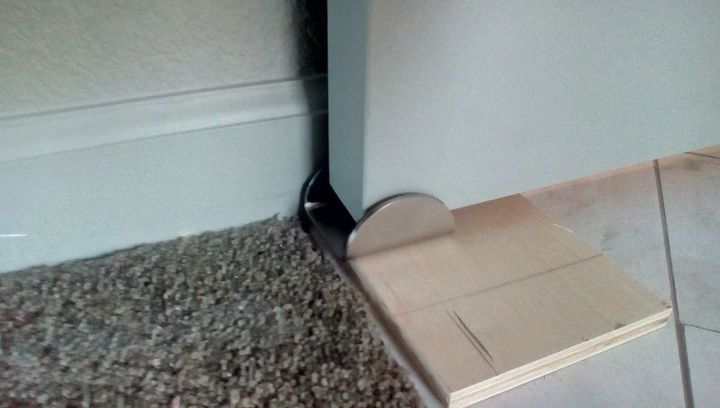 The wood will be thicker 5/8" thick and cut down to the size of the guide.