Crafternoons: What's on Your St. Patrick's Day Table?? Answered
Even though I'm not Irish, my parents are from Sweden, I love St. Patrick's Day. It's a great excuse to make Corned Beef and Cabbage and serve Irish Soda Bread. I bought this festive tablecloth at Kohl's about 6 years ago. My Fresias, the yellow flowers, are always blooming at this time of year too.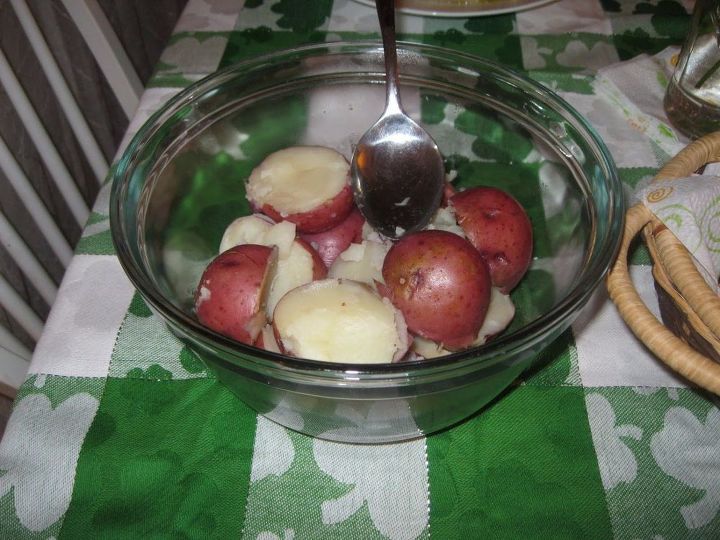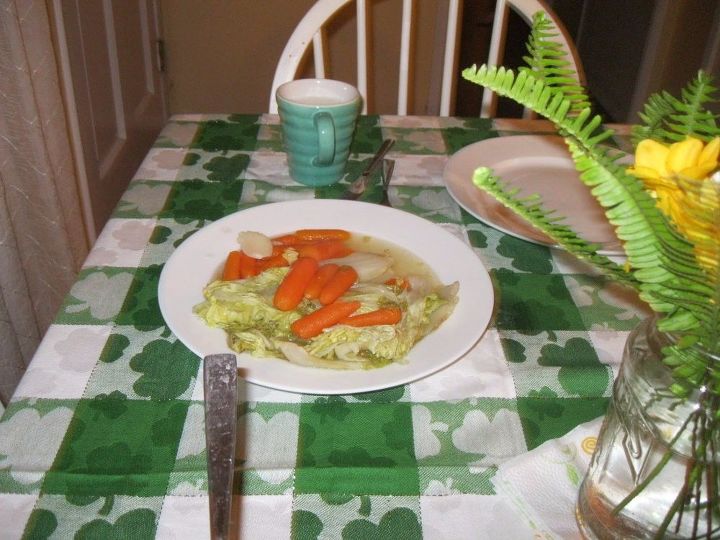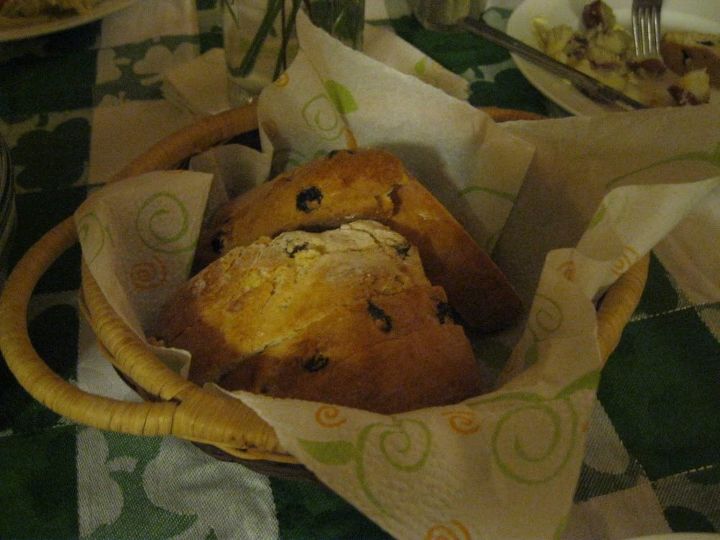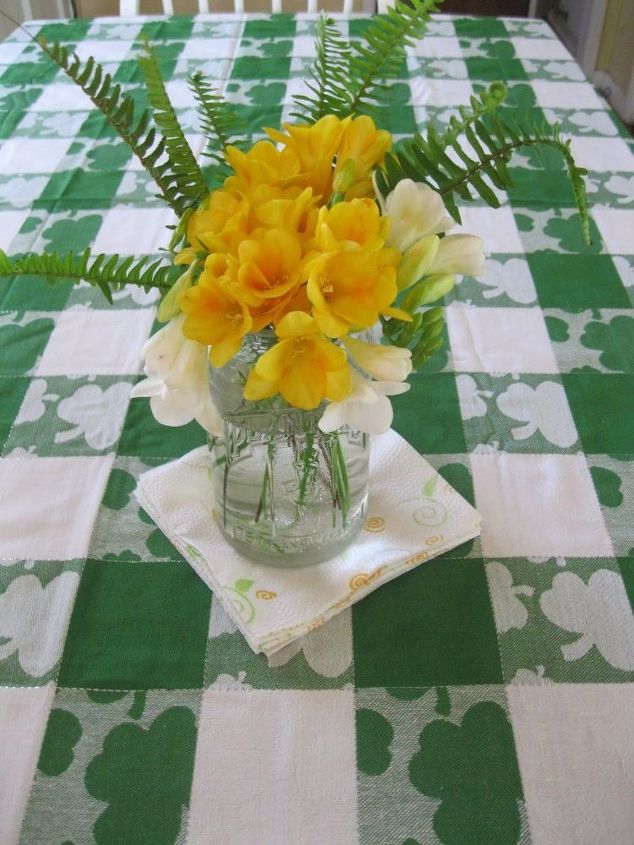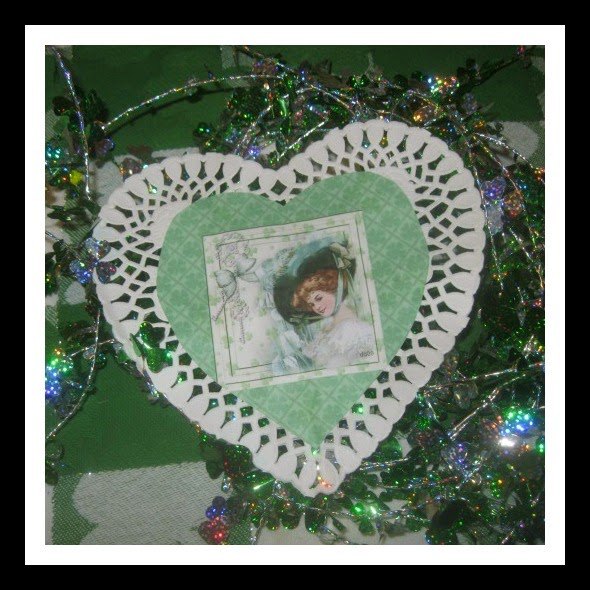 Clover garland with heart doilie and cute image that can be found on my blog.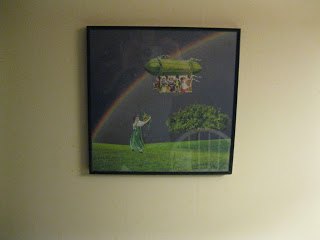 I created this picture with different scrapbook paper and put it out every March.