"Crafternoons" - St. Patrick's Day Candle Holder



Answered
This project is very easy, inexpensive, and changeable with every season! Great for a gift idea, crafting night, kid's project, etc.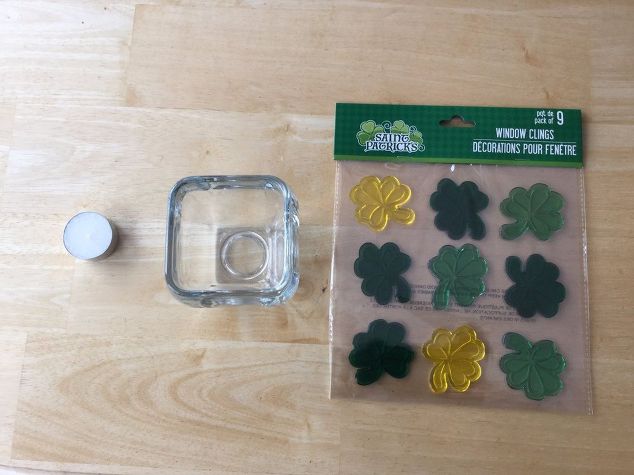 You will need:
A candle holder or recyclable jar.
A tealight or battery operated tea light.
Seasonal Window Clings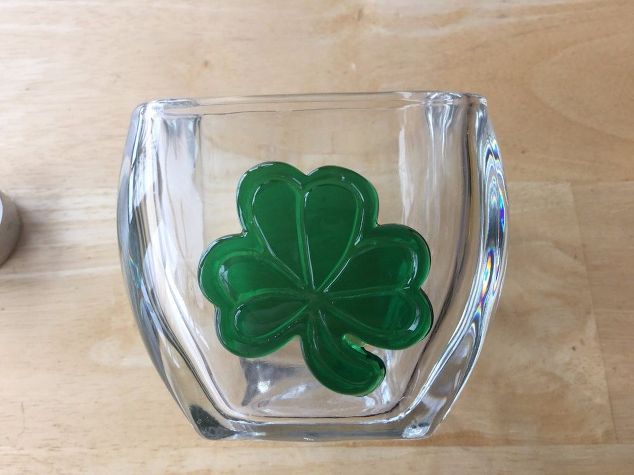 Since St. Patrick's Day is coming I am using shamrock gel window clings that I got from Dollar Tree.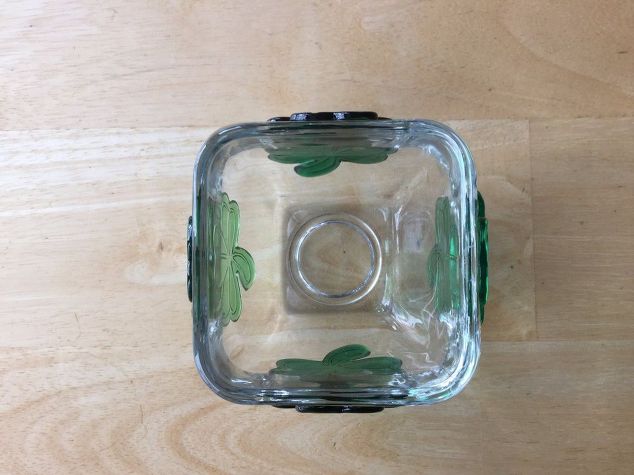 I placed a shamrock cling on each side of this candle holder.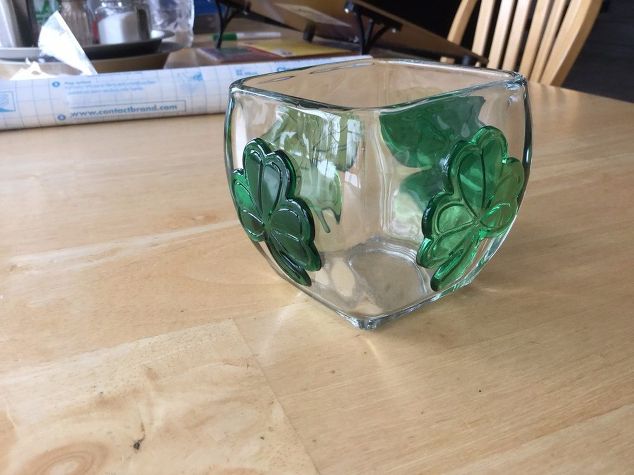 Here's another angle to see the window clings.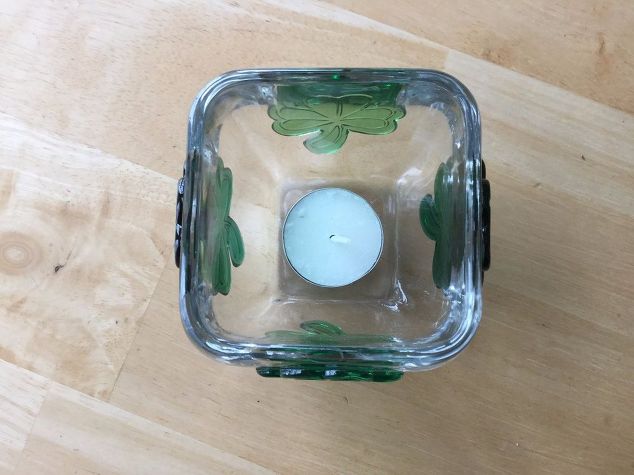 Add your tealight candle or battery operated tealight.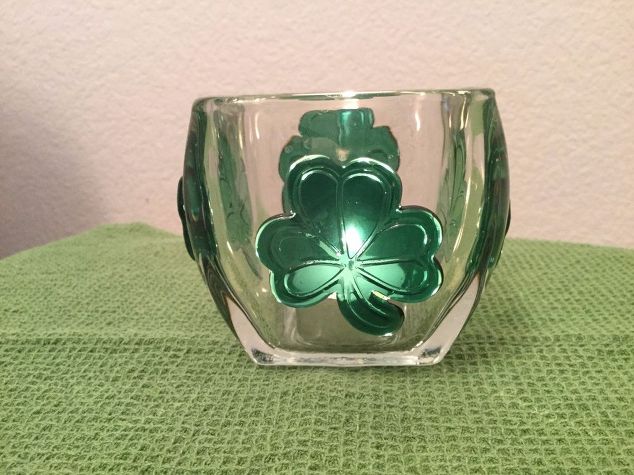 Light it and that is all there is too it!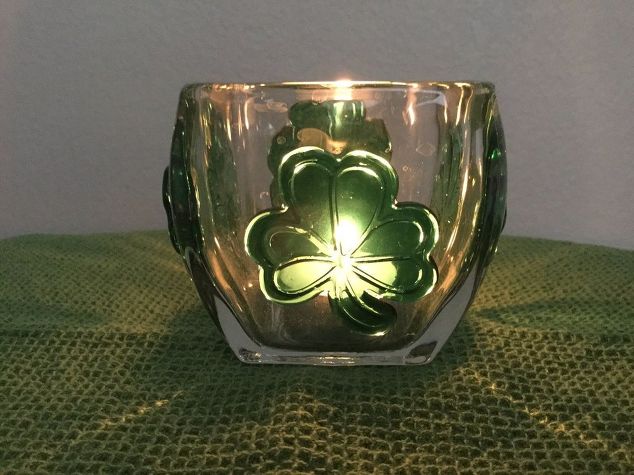 You can buy different window clings for every season and change it up. How versatile and easy is that?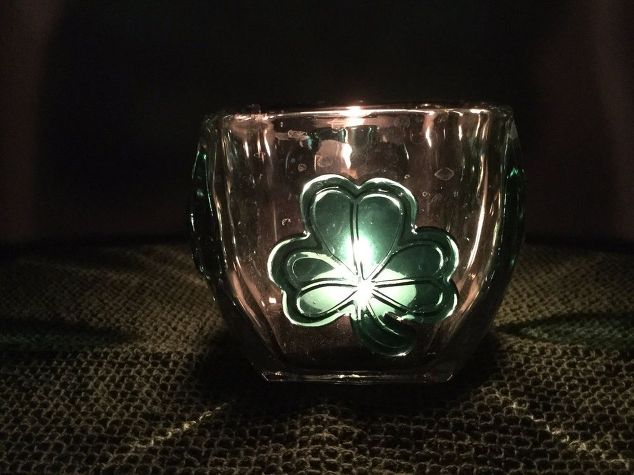 Any kind of window cling will work.
A great, easy, and inexpensive project for a crafting night with your friends, kids project, gift idea, etc.