Feeling proud: Squirrel-proof Outdoor Lighting- What do you do? Answered
The squirrels were gnawing on the wires of outdoor lights, over our deck.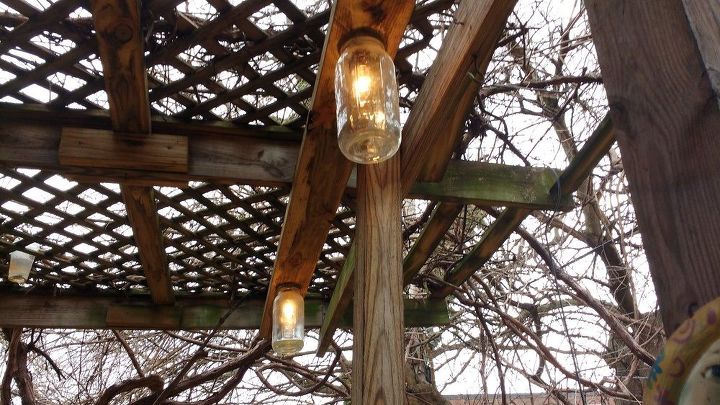 Tom put his idea on paper, then did the measurements for materials. He actually saw the large half-gallon jars at Walmart, which gave him the idea for the outdoor lighting.