Crafternoons - Last Minute Paper Plate Easter Bunnies Answered
I must admit - I don't usually do a lot of crafting specifically for Easter. But yesterday (yikes!) I was hit with creative inspiration to make some Easter bunny figurines from basic paper plates. Anyone else doing any last minute Easter crafting?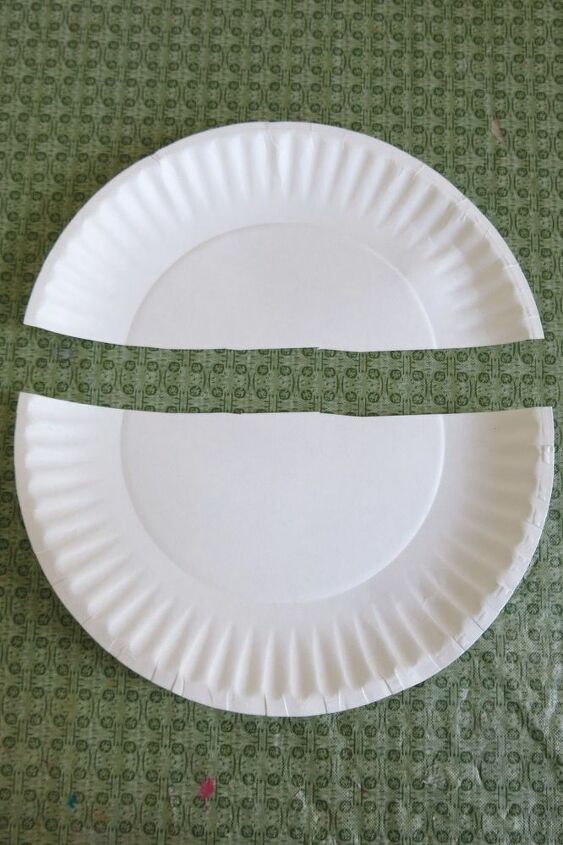 My plan for my Easter bunnies starts with cutting a basic uncoated paper plate in two halves.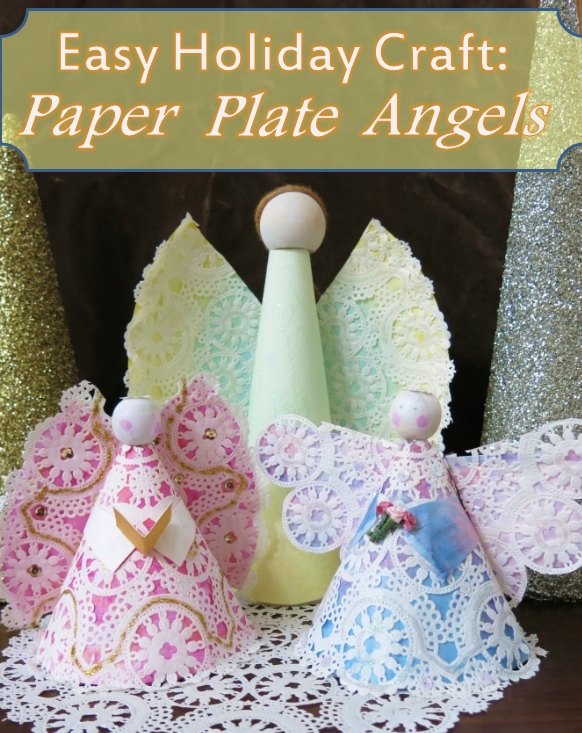 I'm basing my Easter bunnies on a similar
Christmas project
I did making paper plate angels.
Like the angels, I plan to use the bottom half of the paper plate as the body for my Easter bunny.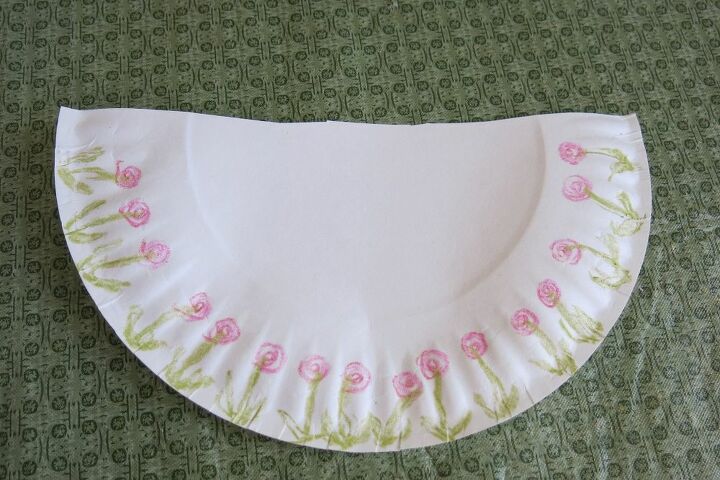 I started making my bunnies today (!!!). The first step was to decorate the body of my bunny. I used some crayons to draw some designs and spring flowers on my cut paper plate.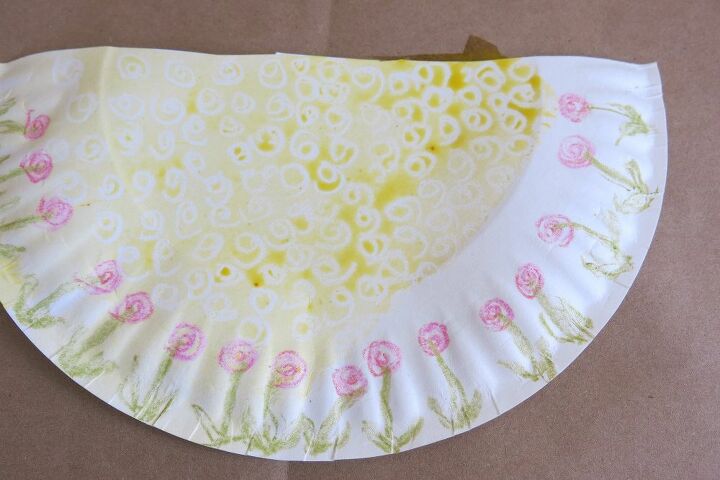 Then I painted over my crayon design with some watercolor paint (you could also use watered-down acrylic paint). As you probably know, the wax in the crayon acts as a resist against the watercolor, so my design shows through the paint.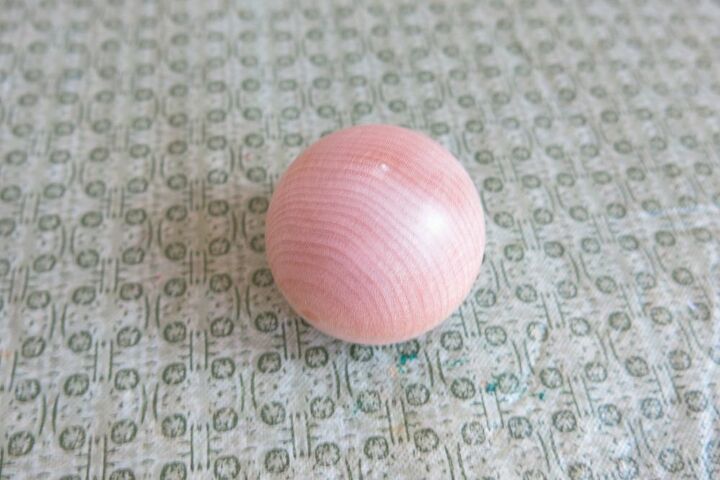 While the paint dries on my paper plate, I'm going to use paper mache to form this wooden bead into my bunny head.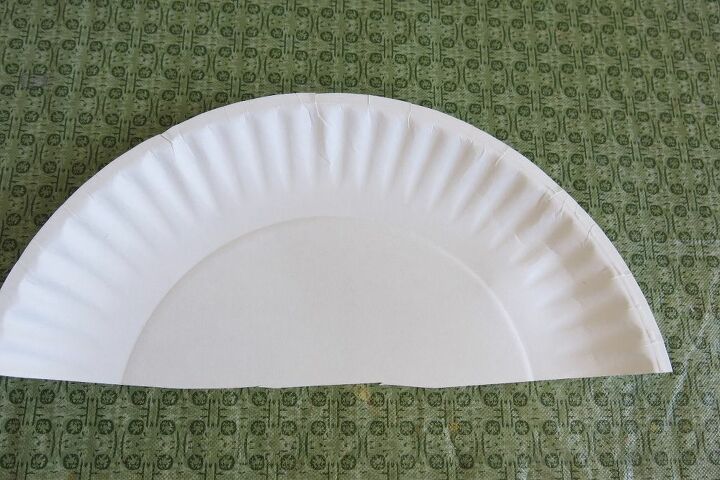 Then I'm going to cut my remaining portion of paper plate into two equal pieces. My plan is to cut off the ruffled rim on each piece to fold into my bunny ears. I'm going to take one of the quarters of paper plate and make some arms for my bunny. I'll probably use pom poms or cotton balls for hands.
Lastly, I hope to use the last quarter of paper plate to make a little Easter basket for my bunny to hold. I'll fill this little basket with a few jelly beans or some small flowers.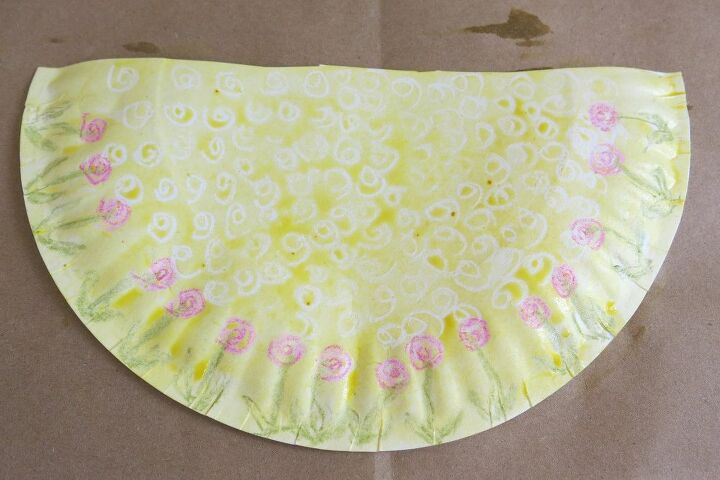 It's a crazy and ambitious plan but I have a week to finish, right? I'm excited to see how this project turns out.
Anyone else tackling any Easter crafting projects this close to the holiday?