Related Discussions

DIANE
on Mar 31, 2014
I have lost a few gazing balls to windy weather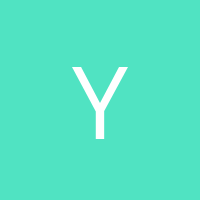 Yuk11180686
on Nov 06, 2017
Saw this mid 2016 and cannot find it again. Want to copy it for my yard.

Grossman Frances
on Sep 11, 2017
tired of wasting money on bags of see d the songbirds like sparrows and finches and others seem picky or just wont even eat it made a birdfeeder myself so want to giv... See more
Erin
on May 25, 2015
I live in PA. This area gets no sun at all. It's a blank canvas but I'm not a bit creative so I'm hoping I can get some great ideas from you. Tia Karen
on Mar 08, 2016
Any ideas to make an old metal boat a focal point in yard with flowers??? Lynrose
on May 26, 2015
Frontgate offered this large turtle with a fairy riding on the back holding an inverted umbrella, and I am trying to find it as they don't carry it any longer, can yo... See more

Jill B
on Aug 01, 2013
I am using a lamp base and a ceiling light fixture cover for a bird bath. I really want to paint both sides of the light fixture....is spray paint safe for birds? Don... See more