Asked on May 8, 2017
Looking for some Garden planning ideas +3
Answered
I am planning to redesign my backyard, looking for ideas.. I am on Zone 0/1 , I got a couple of Cherries and apple tress (on both sides of my green house ). Also have couple of shrubs. Just a bit of snow still on the ground.
Usually I put Hanging baskets on each of the posts...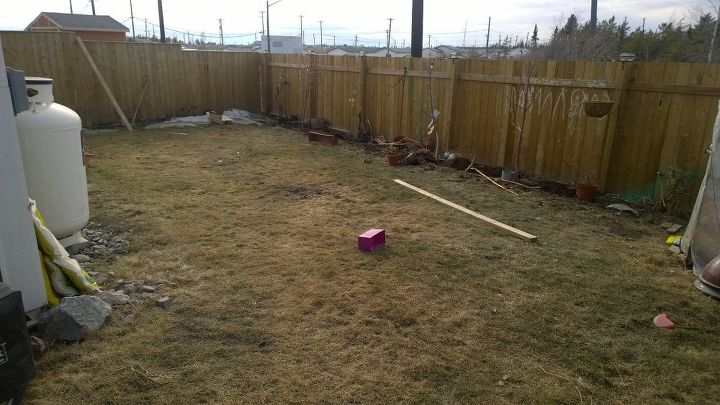 This is how it look now.
Pictures below shows how it looks like in summer...